Journalists must be protected from prosecution in a much-needed overhaul of Australia's Espionage Act 2018, according to a group of academics pushing for reform.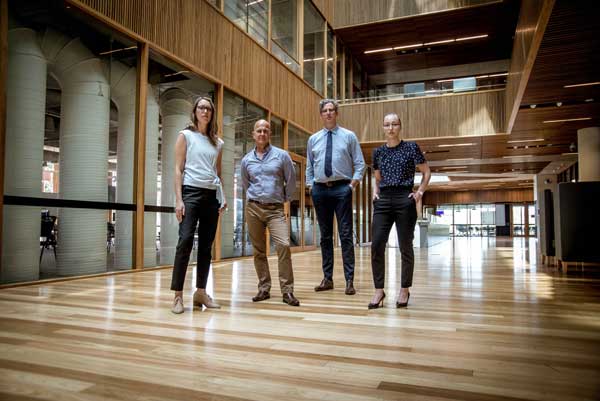 The University of Queensland's Dr Rebecca Ananian-Welsh said the Act's harsh penalties – including jail terms of life imprisonment – were having a "chilling" effect on public interest journalism.
"While no journalist has been prosecuted in the past three years, the threat of imprisonment for a national security offence looms, and is a huge concern for news companies, journalists, and their sources," she said.
"The laws criminalise a very wide range of conduct which involves 'dealing' with information for the purpose of communicating it to a 'foreign principal'.
"Journalists communicate to 'foreign principals' every time they publish a story to the world at large."
Dr Ananian-Welsh said there should be a "journalism-based exemption from criminality" to recognise the democratic function journalists play in protecting public interest reporting.
"This is how the official secrets laws protect journalists and espionage law should have the same," she said.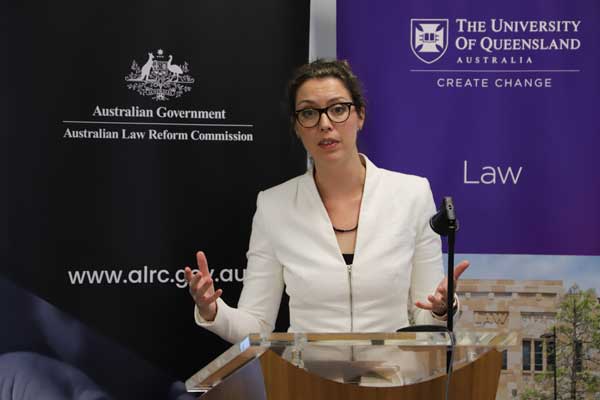 Dr Ananian-Welsh is leading the UQ Law School's Press Freedom Policy Papers series, a project aimed at laying the groundwork for widespread reform in laws spanning espionage, whistleblowing and free speech as they affect the media.
Each policy paper draws from parallel academic research papers that are also due for publication this year.
---
Join the conversation on Twitter #uqpressfreedom
---
The Espionage and Press Freedom in Australia (PDF, 1.3 MB) policy paper says the span and complexity of Australia's 2018 espionage legislation sets it apart from comparable countries such as the UK, which only has two basic espionage offences, and New Zealand, which has one.
"Australia replaced its previous two espionage laws with a complex array of 27 new offences," Dr Ananian-Welsh said.
"The laws' complexity and breadth is a problem in itself. Legal experts struggle to unpack and understand the offences.
 "Journalists, even with the help of in-house counsel, face a daunting task in assessing whether they, or a source, might be crossing a line into criminality if they discuss sensitive matters or international relations with a source, especially one with access to classified information."
Dr Ananian-Welsh has been working closely with UQ journalism academic and former foreign correspondent Professor Peter Greste, who was prosecuted in Egypt seven years ago for "aiding terrorism" in his reporting for Al Jazeera and spent 13 months in a Cairo prison.
As part of the Press Freedom Policy Papers series, Dr Ananian-Welsh and Professor Greste will publish research together this year on whistleblowing legislation as it affects journalism.
The pair previously have co-authored two submissions to government inquiries into press freedom (found here and here) and released a video on the topic as part of Dr Ananian-Welsh's 2020 Paul Bourke Lecture.
Dr Ananian-Welsh said the Press Freedom Policy Papers arose from the belief that conduct in the course of legitimate, good-faith journalism should not be criminalised.
Espionage and Press Freedom in Australia (PDF, 1.3 MB) outlines the full list of recommendations.
Contact: Dr Rebecca Ananian-Welsh, rebecca.aw@law.uq.edu.au, +61 404 818 411 or communications@bel.uq.edu.au.