UQ Pro Bono Centre at the frontline of domestic and family violence law reform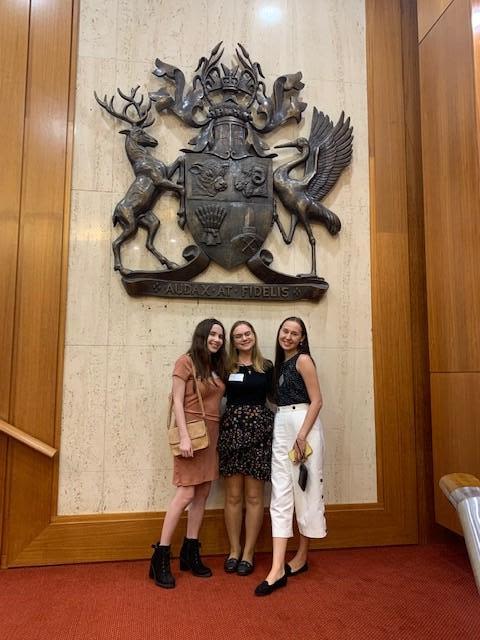 The independent Women's Safety and Justice Taskforce is an assembly of the brightest legal, political and advocacy minds in Queensland.
When Taskforce member Kelly-Ann Tansley invited key stakeholders to discuss the legal and social impacts of coercive control over dinner at Parliament House in March 2021, a trio of UQ Law students had a seat at the table.
Their invitation was secured through hard work, commitment and a sense of purpose.
Complementing their studies with volunteer work at the UQ Pro Bono Centre, the students worked with peak domestic and family violence body Ending Violence Against Women Queensland (EVAWQ) to research and prepare a report on coercive control law reform.
UQ Pro Bono Centre Director Mandy Shircore said student volunteers had prepared seven research papers and law reform submissions for services and organisations over the past two years.
"The impact of our work is substantial, and we have more than 470 students registered with us as volunteers."