University of Queensland research suggests that graphic media coverage of domestic violence cases could contribute to 'copycat' behaviour.
Dr Joseph Lelliott and Dr Rebecca Wallis from the UQ Law School interviewed domestic and family violence (DFV) support workers and found explicit reporting appears to be linked with a surge in cases of similar violence.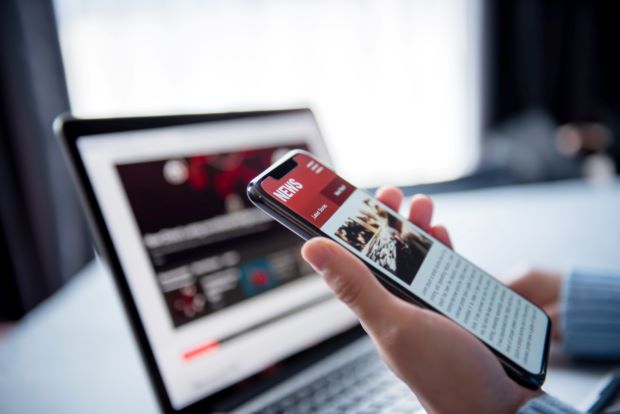 Dr Lelliott said interviewees indicated that high-profile cases, like the murder of Hannah Clarke and her children in 2020 and Kelly Wilkinson in 2021, influenced subsequent threats of fire-related violence.
"It has been previously acknowledged that some media reporting of DFV can be overly detailed and convey harmful gendered stereotypes," he said.
"Less known however, is the potential link between media reporting and trends in violent behaviour."
Dr Lelliott said DFV service providers noted a marked increase in women seeking support because of threats to burn after Hannah Clarke's murder.
"Media coverage has also been used as a tool to threaten, with reports of perpetrators watching a TV news story of a DFV case and turning to their partner and saying they could be next," he said.
Dr Wallis said there had been little research to date on the impact of media reporting on patterns of domestic violence, but the Queensland Police and Women's Safety and Justice Taskforce have highlighted the need to better understand the connection between the two.
"As a community we need to be conscious of the possible outcome of news reporting, and be prepared to provide the necessary support," Dr Wallis said.
"Knowing DVF cases may surge following news coverage can help service providers and law enforcement prepare, including ensuring more staff are available."
Dr Wallis stressed that while overly sensationalist media reporting should be avoided, news coverage of DVF could help to raise awareness in the community and encourage victims to speak out.
"One potential positive effect of increased reporting, particularly of dousing threats and the use of fire, is victims may identify the behaviour in their own experiences," she said.
The report, Dousing Threats and DFV – Media Reporting (PDF, 269 KB), is the second paper in a three-part series looking at the criminal justice response to threats, in particular fire-related domestic violence.
Contact: Dr Joseph Lelliott: j.lelliott1@uq.edu.au; Dr Rebecca Wallis, r.wallis1@uq.edu.au; Caroline Enright, communications@uq.edu.au.