Dear students,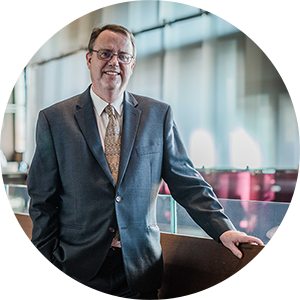 It is my great pleasure to welcome you to the TC Beirne  School of Law at the University of Queensland. Starting university is an exciting time. You are joining a vibrant and engaged community that has been welcoming students since 1936. I look forward to seeing the positive contributions you and your classmates make, both during your time at university and beyond.
At UQ, our professional and academic staff are here to support, guide and inspire you.  We endeavour to encourage you to foster a comprehensive and sophisticated understanding of the law and develop practical legal skills, as well as a focus on ethical and social responsibility.
During your studies, you will have access to some of the brightest minds in the country.
Your lecturers and tutors have a wealth of practical expertise and exceptional qualifications.
One of the themes that we will emphasise during your studies is the importance of understanding how new technologies are disrupting traditional modes of legal practice and creating new and challenging issues for legal regulation. You are beginning your law studies at a time of rapid, but exciting, change. This year, we will have a major, public lecture series on Technology and the Future of the Legal Profession with a number of internationally renowned speakers. The first of these lectures will be given by The Hon. James Allsop, Chief Justice of the Federal Court of Australia on March 26th. Please make it a priority to attend these lectures.
Remember, university is not just about study. UQ is renowned for its inclusive culture, clubs and societies, sporting communities, welcoming campus and diverse staff and student body.
The people you meet here will become your friends, mentors and colleagues.
It is important to take the time to build relationships, engage with friends, and broaden your world view. Please take advantage of all the opportunities that a great university gives you. These will not just be good experiences in themselves, but may also improve your employability. Activities such as internships, mooting competitions and pro-bono volunteering will help your resumé.
As Dean, I wish to share a few of my core values with you – ones that I think embody the spirit of the law school. The first is that everyone should feel welcome, valued, and respected. Secondly, I would like UQ Law School to be a place where students can learn to disagree well. As lawyers and law students, we tend to be an opinionated bunch! We do not all believe the same things; we do not all vote the same way in elections. We do not all care about the same issues or to the same degree; but where we do hold passionate convictions, I encourage you to be respectful of those with differing views. This is part of what enriches our diverse community.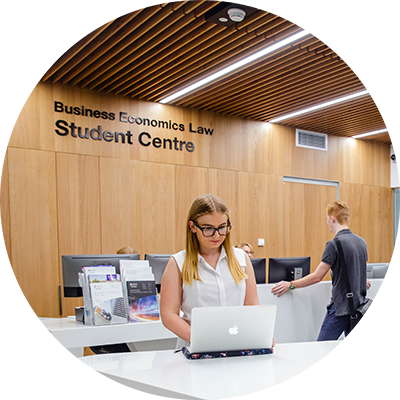 Third, I want everyone to feel cared for. Law school can be a lonely place for some. It can also be very stressful at times, particularly as assignments pile up or exams draw near. Some of the stress we feel arises because we place unrealistic expectations on ourselves to be high achievers in everything we do. We need to learn the freedom of allowing ourselves to be just average! If you are experiencing anxiety, depression or other mental health challenges, please be aware you are not alone, and the best thing you can do is tell someone and get help. It is really hard to get through these times alone and we have specific first-year student support to help you adjust and thrive.
If you, or someone you know, need information and support, please visit our BEL Student Centre. You can also connect with the many valuable services, programs and networks provided by UQ and the UQ Union.
UQ is one of the country's most outstanding universities. We have several events planned to ensure you have a warm welcome – there are details below. I hope to see you at some of them, and I hope you have a great first semester.
Best wishes,
Professor Patrick Parkinson AM
---
Orientation Week
If you have not already done so please register for the compulsory and optional O-Week events.
On-campus event registrationCompulsory court visit registration