Finding a balance: a law student's guide to engaging in university life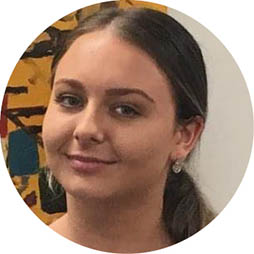 Melanie Karibasic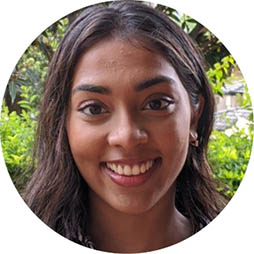 Abinaya Ketheeswaran
---
When you start law school, it's important to find a balance between building your résumé and genuinely enjoying your time at university. While studying, we've experienced the highs and lows that come with a busy student lifestyle – but in March 2020, the COVID-19 pandemic left us feeling lost in lockdown and unsure of how to keep our hands active and minds at bay.
Out of curiosity and restlessness, we each discovered several opportunities at our fingertips that are available to law students, pandemic or not. In this blog post, we'll discuss our favourite ways to get involved in university life while studying law.
Participate in competitions
To harness our employability and diversify our work experience, we participated in the KWM Transform Law Competition. This eight-week, incubator-style program (run by Ventures) groups together students from different disciplines to develop a proposal that uses technology to address a shortfall in legal practice.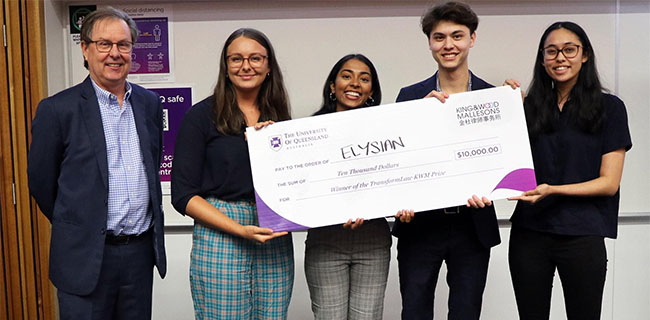 Following this experience, we were fortunate enough to win the top prize (taking home $10,000!). But more than that, it enabled us to connect with well-known mentors and lawyers in the legal profession and start-up space, while also teaching us valuable skills such as how to pitch to investors, how to create an MVP (Minimum Viable Product) and of course, how to develop a startup. We also learned how to pivot, and navigate mentorship and team-based projects online (which was essential during COVID).
COVID and its continuing effects have actually made participating in competitions more accessible and less difficult as Zoom becomes our gateway and barriers such as commuting and timetable clashes are removed. You'd be surprised at how many competitions are continuing online despite the pandemic.
Top tip: if you're looking for competitions that can be undertaken remotely, be on the lookout for case consulting and essay competitions.
Join clubs and societies
During our studies, we were involved in the Justice and the Law Society (JATL) and the University of Queensland Law Society (UQLS) at UQ –something we highly recommend. 
"Being involved in a club or society is perhaps one of the best things about the university experience. Getting involved in student societies presents an excellent opportunity to assemble a small or large squad of people to laugh with, lean on or work on group assignments with throughout your degree." – Melanie
Each society runs numerous events during a calendar year, and in 2020 this was no different. During the lockdown, societies hosted socially distanced events, which enabled us to see our classmates during what was a very isolating period. They also ran remote and online events such as the Judge's Associate Seminar and Annual Fundraising Gala. These events accommodated government restrictions and were great opportunities to socialise, build industry knowledge and expand our social and professional network. Regardless of what challenges arise in future, student societies will always remain social.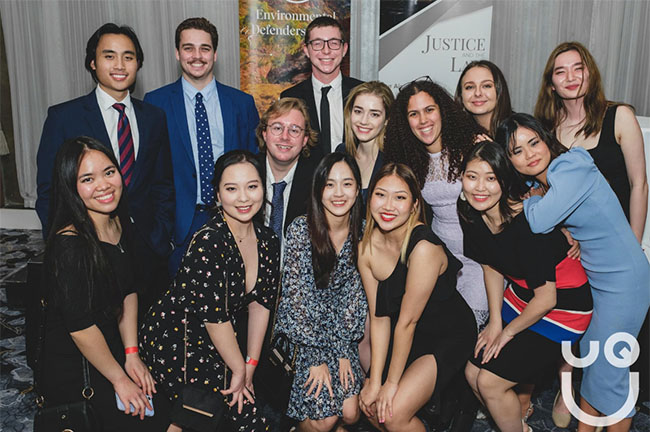 Get involved in pro bono work
Without a doubt, working in the pro bono space has formed the most meaningful part of our studies at UQ. Between us, we have been involved with organisations and projects including:
 the Refugee and Immigration Legal Service (RAILS)
 the LawRight Homeless Persons' Legal Clinic
 a group research project on white-collar crime and corruption in Papua New Guinea
the UQ Pro Bono Centre's project on navigating the right to education in the Human Rights Act 2019 (Qld)
Thanks to the number of projects that we have been a part of, we have connected with academics, volunteers, practising lawyers, parents and immigrants on a deeper level than we ever expected.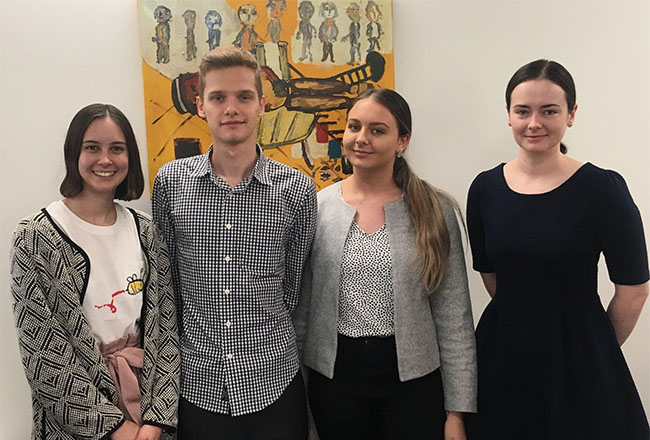 Not only is engaging in pro bono work a fantastic way to contribute to the community, but it's also an incredible way to forward your legal skills in your spare time. Plus, you'll feel good while doing it!
Additionally, by volunteering, you can connect with other like-minded individuals in similar charities or organisations who will recognise your passion and support your goals. They may even end up offering you a job or at least point you in the right direction. For example, Melanie secured a paid legal job after volunteering with knowmore legal service, a free, independent legal service providing advice to survivors of institutional child sexual abuse about justice and redress.
Write a blog post or article
Given that many practical internships and work experience placements were put on hold during the pandemic, students found other ways to keep busy while also building up their résumés like writing articles, publications or blog posts – an activity we highly recommend. The best part is that these can be on any topic you consider interesting. Many societies even have student-run blogs or magazines that accept submissions on certain topics. Some examples include the Justice and the Law Society's Pandora's Blog, the UQES Blog, the Jacaranda Journal and the Union's Semper Floreat (first published in 1932!). The University even has its own blog called Small Change that takes student submissions.
"I interviewed various legal professionals for Pandora's Blog in 2020, which enabled me to hone my creative writing and interview skills, as well as connect with those in the legal industry." - Melanie
Last but not least – remember to take care of yourself
Amidst all the exams and assignments, it's easy to forget the importance of self-care and balance. If anything good has come out of the pandemic, it's that we have learned how to better care for ourselves. We know how all-consuming and stressful university and work can be, so it's important to maintain a balance with things that bring calm and peace into your life – such as dance.
"When I dance, I'm forced to focus solely on my movements and so, dance is like my meditation practice. Eventually, I started scheduling it into my diary to ensure I prioritised giving my 'self-care' routine as much as my university work." - Abi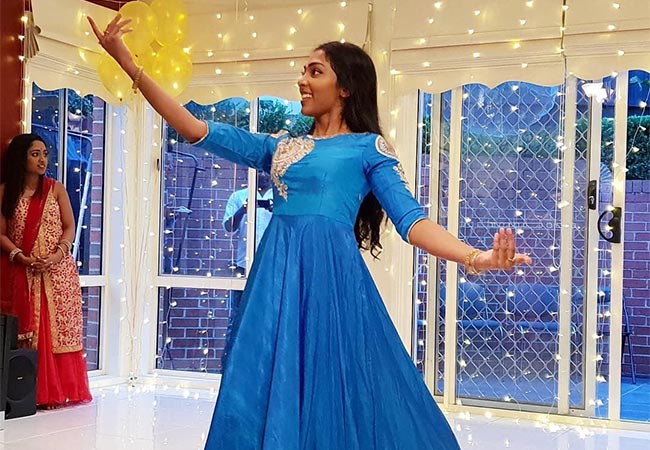 Final words
There you have it. We hope these tips will help you maximise your time at university and find the right balance between work and fun!
Explore more at Law life & wellbeing
---
About the authors:
Abinaya Ketheeswaran is a final-year Bachelor of Commerce / Bachelor of Laws (Honours) graduate at UQ. She currently works at a boutique litigation and insolvency firm and has a particular interest in banking and finance law. Outside of her studies and work, she spends most of her time dancing, embracing her Sri Lankan heritage and love for Bollywood.
Melanie Karibasic is a Bachelor of Arts / Bachelor of Laws (Honours) Graduate and the 2021 President of the Justice and the Law Society. She is also a member of the UQ Pro Bono Centre's Student Advisory Panel. Outside of her studies, Melanie practises yoga and meditation and has developed a budding interest in cryptocurrency.