What to expect when applying for a clerkship
Post by Eashwar Alagappan, final year law and economics student
---
Clerkships are a much talked about part of law school and a daunting process for most students. A clerkship is essentially a very structured type of internship that lasts for four weeks full-time. You'll be eligible to apply for them in your penultimate year – one year before you graduate. This article will help you gain a better understanding of what the process entails and advice on how to increase your prospects of a successful application. 
What to expect during your application
Every firm has a unique application process for these programs. However, there are many similarities between processes, including what a firm typically asks for.
1. Submitting the paperwork
During the process, you'll have to submit your academic results, write a cover letter and provide a CV that details your achievements in work, education and other interest areas. Some firms will also include a few questions (to which you will need to write a written response) to gauge your interest level and to distinguish you from other students. 
Some of these questions could include: 
Why are you applying to this firm?
Why should this firm select you?
What are the main challenges for the legal sector in the next 20 years?
2. Psychometric testing
Firms are also increasingly adopting psychometric testing. Psychometric tests are logic games that you'll be asked to play to assess various skills and characteristics, such as logical thinking and memory retention. Don't worry about learning the ins and outs of these games prior to completing them as they will be explained to you. Plus, you'll be allowed to complete trial versions to understand the task fully before taking the assessed version.
3. Final interviews and a clerkship networking night
Students who are invited to interview will typically also receive an invite to a clerkship night – both of which occur before final offers are made. At the clerkship night, there will be presentations to tell you more about the firm, and opportunities to interact with their employees. For me, this event was conducted virtually via Zoom due to COVID. Despite the delivery, clerkship nights are a great opportunity to interact with more lawyers and establish relationships even if you're not ultimately selected as a clerk with the firm. 
Lastly, some firms will have a final interview to further shortlist applicants.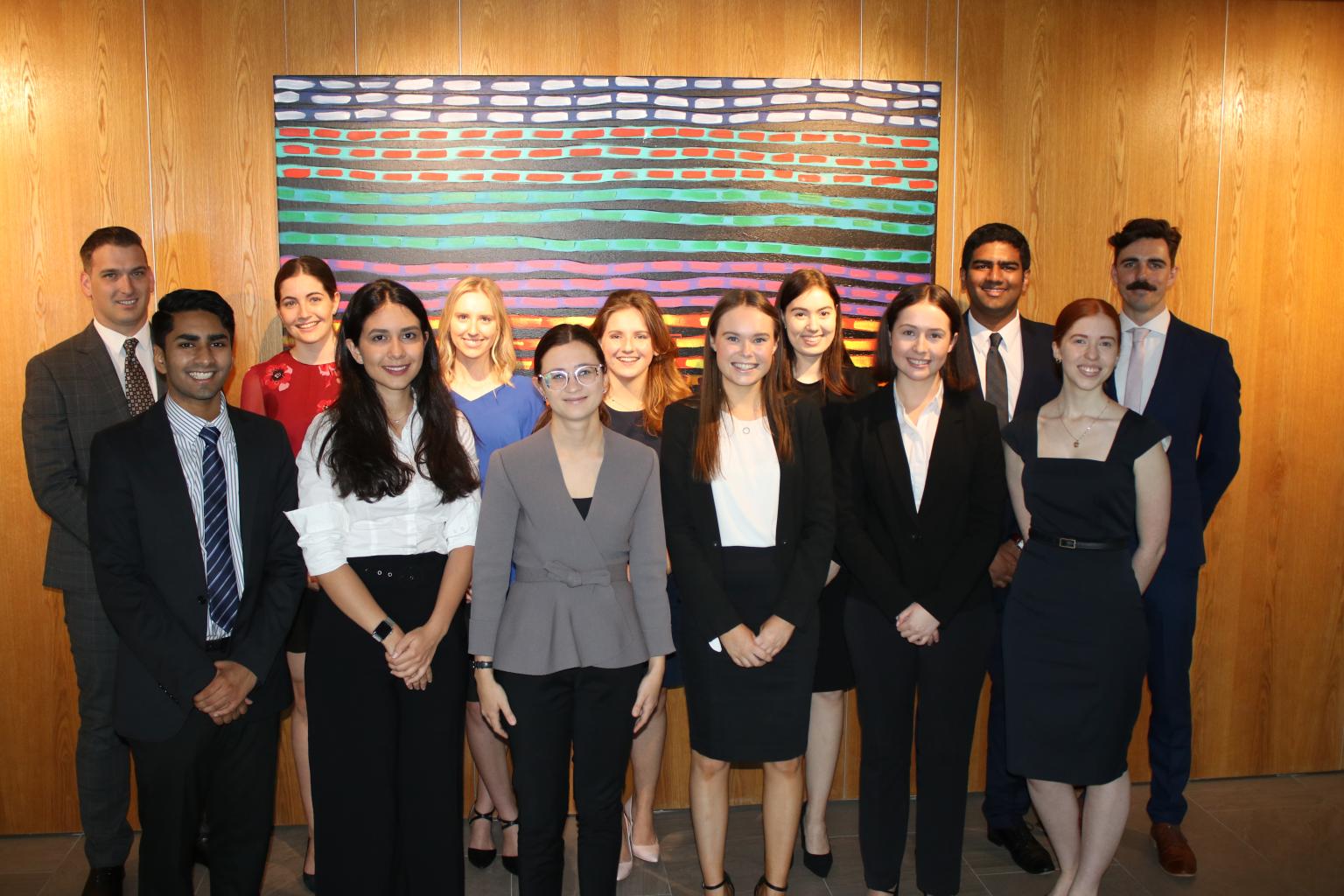 Four weeks in a law firm
Week 1: Commencing your clerkship
If you've been offered a clerkship, you might face a mixture of excitement and nervousness when commencing the clerkship. Don't stress: these feelings are normal and likely experienced by all clerks. Luckily, your first week will largely comprise of training activities, which will help to calm your nerves. When I started, we were trained to use the document software system and IT systems and taught how to perform research, among other tasks. We also had lawyers from various teams introduce the work that their team did – providing us with an excellent opportunity to network with lawyers from different areas and ask questions about avenues we were interested in pursuing. 
During these early days, you'll also be introduced to your allocated team, and you'll typically be assigned a supervisor and a buddy.  You can turn to these people if you face some difficulty in your assigned tasks. 
---
Read more: Internships in the Indigenous sector: Three reasons to apply
---
Week 2 and 3: Working in a team
Clerkships are meant to give you the experience of being a real lawyer – in only four weeks! Of course, the firm is fully aware that you've spent most of your time as a student and haven't gained the practical experience required to be a lawyer just yet, so you won't be expected to perform tasks beyond your capabilities. It's also why you're assigned to a team that can help you through.
You'll likely be asked for your top three preferences for team allocations, which the HR department will consider when assigning clerks. However, the firm also needs to consider its business needs and resources – so be prepared that you may not receive your preferences. Regardless, you'll still have access to many positive opportunities. I've often met lawyers who were initially placed in a team they didn't like, but enjoyed their time so much they ended up staying in those allocations!
Typically, the tasks you complete will be highly dependent on the individual team you're assigned. For example, as I was placed in the property team, I gained valuable experience in the settlement process for property transactions. I was also assigned to research particular areas of recent case law to determine whether the firm's advice to clients should be updated. In addition, I was tasked with proofreading contracts and writing initial drafts of letters and emails to clients. I found that to be a great way to apply the principles I had learnt in university in a practical context.
Conversely, some of my fellow clerks in the litigation team spent a lot of time in court, transcribing notes and performing research in those areas. 
Week 4: Completing your clerkship
After four weeks in my clerkship, I was much more confident about my legal research skills and had gained a better insight into my assigned practice area. Overall, my clerkship was a rewarding process where I learnt how to take the analytic skills I've been taught in law school and apply them in a practical setting. 
I would recommend applying to anyone who has an interest in working in a commercial law firm. Having the experience of a clerkship will no doubt help you decide what career path you would like to pursue.
Related links
About the author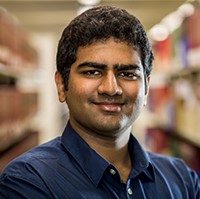 Eashwar Alagappan is currently a final-year student at UQ pursuing a double degree in law and economics. He also works as a Tutorial Coordinator with the School of Economics. He is passionate about and deeply involved in pro bono projects to serve the vulnerable members of our community.