A sustainable love of the law
Article by Kirsty McRuvie - fifth-year arts/law student majoring in international relations.
Why I left a successful career in advertising
Five years ago, I left a career in advertising and enrolled in a UQ arts/law degree. For 20 years, I wrote strategies and built campaigns that influenced the behaviour of consumers to do or buy something they probably did not need. In that time, I watched with despair as concepts of equality, equity, kindness and compassion deteriorated in the world. I became fearful for the world around me, perpetual conflict, a growing refugee crisis, climate change inaction and what seemed to be a devaluing of human life. I believed in the right of all human beings to live their life with dignity, free from want or fear. However, believing in it was no longer enough, so I enrolled in UQ's Law School.
Is there justice in the law?
I came to UQ to become an international human rights lawyer because I wanted to legally affect change in the world. But as I fell into the pressures of study, the euphoria of learning and the stress of assessments, I started to feel despondent. To me, the law became merely a list of rules working only for those who could afford to manipulate it. I was struggling to see where justice fit. Consequently, the motivation I had started with and my dream of fair and equitable human rights was fading away.
That changed after I enrolled in a summer semester course, 'Environmental Sustainability and the Law' with Harry Jonas from Future Law. Harry Jonas is an international environmental lawyer based in Malaysia, who works to promote equity and effectiveness in conservation law, policy and practice. Harry co-founded Future Law in 2018, a non-government legal organisation that delivers legal advice and support in identifying strategic entry points in the law for a range of environmental issues.
My introduction to law and the lived experience
I chose to participate in the placement because it allowed me to broaden my horizons and gain a completely different and intimate perspective of how the law functions in Sabah, Malaysia, a close neighbour. I was also looking to learn more about how different lived experiences might engage with or be affected by the law. I expected to learn about transnational perspectives in law but working with Harry delivered so much more. I was inspired by his commitment to social justice and regained my motivation to pursue my future in human rights law.
Politics, power and the law
Harry asks you to look beyond the surface and to question how the law came to be, not just what it is. What I learnt from Harry is that the law is not independent. The law is political, and in the hands of political power, it can be used to empower and enable regimes and consequently disenfranchise the vulnerable.
He encouraged us to not only examine the effects of the law but to investigate the actors involved in developing it. We looked at when and how it was developed, who benefits, who does not and what were the motivations and policy initiatives driving it. This approach was something I had not done before in my law degree. It immediately opened me up to a very broad, inspired and empowering way to engage with the law.
Local communities vs. the 'greater good'
During the placement with Future Law, we primarily focused on the lived experiences of the Indigenous peoples and local communities of Sabah. I saw the real effects of environmental law that may on the surface seem designed for the greater good, but dig a little deeper and you realise the potential detrimental effects to various marginalised groups. This was eye opening as so often the focus is purely on the utilitarian environmental solution.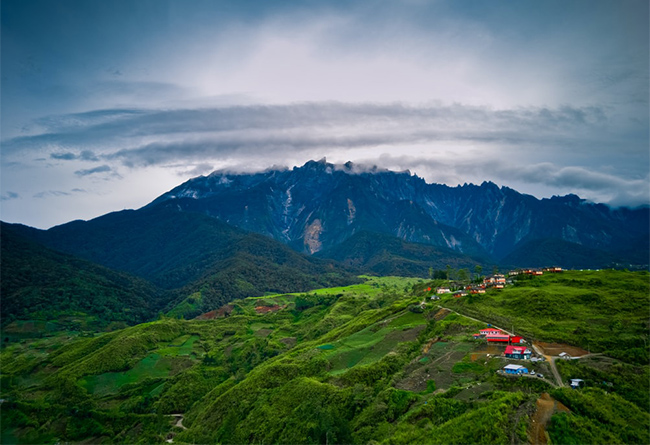 Our major project with Future Law was researching contested conservation models in Sabah. One of the pieces we focused on was the 'Ulu Papar Biocultural Community Protocol,' a project that Harry was involved with. We learnt how the community in Ulu Papar were at imminent risk of being displaced due to the development of a dam for the Sabahan capital, which would have flooded nine of their villages.
As Harry took us through the process and the outcome of the protocol, it made me see communities like Ulu Papar not as victims, but as having agency in their own right. I have continued to be engaged with the Ulu Papar situation since the dam was re-ignited through a new government. While we couldn't be in Malaysia in person, Harry's personal and intimate experience in these kinds of on-the-ground initiatives was as close to being there (minus the airfares).
My new approach to the law
Throughout the summer semester, Harry taught us about environmental law and the effects of law, development, politics and power on the various actors living and surviving in Sabah. Through our exposure to new environmental initiatives and solutions that Harry and his team have written and developed, we were encouraged to question the law and not just interpret it. That will stay with me for the rest of my life because once you examine the law closely, you realise just how malleable and, more importantly, how empowering it truly is.
Harry showed me the inherent politics of law, and in doing so demonstrated to me the many faces of its 'power'. In some situations, the law may extend power relations. However, in others, it can empower and emancipate marginalised parts of society.
Regaining inspiration in a career in law
Working with Harry reminded me of why I uprooted my life to embark on a new career in law. If you are interested in environmental law combined with a unique perspective of social justice, Harry provides an insightful, global and new way of engaging with the topic. If you want to be inspired about your career as a lawyer or simply reconnect with why you have chosen this field of study, time spent with Harry's infectious enthusiasm can bring you that clarity. I know from experience that Harry can provide you with a breath of fresh air on how you can use the law to create real change.
---
About the author
My name is Kirsty McRuvie, and I am a fifth-year law/arts student majoring in international relations. The most important thing in my life is my family and my pure joy are my niece and nephews. Movies are my relaxation and I live my life according to quotes from the Best Exotic (and Second-Best Exotic) Marigold Hotel – total genius writing and acting – including "How many lives can one have? As many as we want!"