The Many Obligations of Co-operation and Prevention in Contract Law
1 June 2022

1:00pm

–

2:00pm
Time and date: 1-2pm, Wednesday 1 June 2022. 
Location: Law School Board Room (W353), Level 3, Forgan Smith Building, The University of Queensland, St Lucia.
Zoom: A Zoom link for this event will be posted prior to the event.
Abstract
This paper analyses the different obligations of co-operation and prevention that arise under the common law of contract. It considers points of distinction, common threads, and whether a unified principle is possible.
About the speaker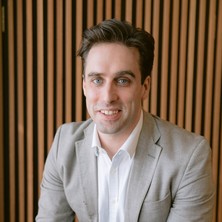 Dr Ryan Catterwell is a Senior Lecturer at the TC Beirne School of Law and the author of "A Unified Approach to Contract Interpretation," published by Hart Publishing in 2020. He holds a PhD in contract interpretation from the University of Sydney and has published on contract law in leading Australian and English journals. His research interests include private law, commercial law, contract theory, legal interpretation, logic and law, and law and technology. His research seeks to explain the law by employing a blend of theoretical and empirical methods. Prior to joining academia, he practised for several years in a litigious, advisory and transactional capacity and he continues to practise as a consultant for a leading global law firm. In both his research and his teaching, he brings to bear his commercial and practical experience.
About Australian Centre for Private Law Events
The mission of the ​Australian Centre for Private Law is to foster the development and understanding of the private law through advanced theoretical, doctrinal, empirical and historical research, and the dissemination of that research through education and professional outreach. By supporting the work of its Fellows, the ACPL seeks to promote research in all areas of private law and to establish itself as a research centre of national and international importance. The core initiatives of ACPL are:
Research: To advance a deeper understanding of the structure, principles and policies of the private law through advanced theoretical, comparative, and empirical analysis.
Education: To promote, facilitate and disseminate the results of that research for the benefit of Australia's social and economic fabric.
Professional Outreach: To engage the judiciary and members of the legal profession in discussion about the values, goals and methods of private law and the respective roles of the judiciary, the legal profession and the academy in the interpretation and reform of private law.
The ACPL embraces all branches of private law, including the law of contract, torts, trusts, equity, property, unjust enrichment, including theoretical and jurisprudential dimensions and contextual applications thereof.
Venue
Level 3, Forgan Smith Building, The University of Queensland, St Lucia
And via Zoom.
Room:
Law School Board Room (W353)