LAWS7974 International Trade Finance Law
This course deals with the regulation applied to the financing of international trade. Trillions of dollars of goods and services are traded annually and the course examines the contractual and legal obligations involved in financing these transactions, in addition to major pitfalls and recent developments.
Participants will consider a range of legal issues arising from the financing of international trade, including legal and commercial strategies developed to minimise risk, the relevant financial instruments, the role of banks and financial institutions, payment systems, and international regimes.
Although the course includes a brief refresher on common law contract, students are expected to have prior understanding of the Australian legal system and the law of contracts.
Topics covered include:
financing of international trade; the role of banks and financial institutions
utilisation of financial instruments and international payments
bills of exchange; promissory notes; bills of lading; commercial and standby letters of credit
independent and demand guarantees; performance bonds
jurisdictional issues
UCP and eUCP
ISP98; ISBP; URDG
United Nations Convention on Standby Letters of Credit & Independent Guarantees
URR and URC; UCC Article 5
Chinese Rules on letter of credit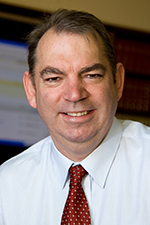 Dr Davidson is a solicitor and barrister of the Supreme Court of New South Wales and of the High Court of Australia, and a senior lecturer at UQ Law. Since 2011 Dr Davidson has been a delegate at UNCITRAL in New York and Vienna, Working Group IV (Electronic Commerce) drafting laws, and is a member of the UNCITRAL Working Group's Expert Panel. He is a founding director of UNCCA (the UNCITRAL National Co-ordination Committee Australia). He is a regular speaker at international conferences on banking and finance law.
Dr Davidson's publications include the books Social Media and Electronic Commerce Law, The Law of Electronic Commerce, The Internet for Lawyers and The Internet for Accountants. He is a Fellow of the Institute of International Banking Law and Practice, a member of its Asia Advisory Council and a member of the Council of International Standby Practices.
Course information
Course code
LAWS7974
CPD
This course may also be taken as a CPD course or a non-award course.