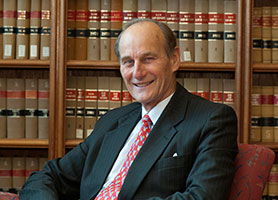 TC Beirne School of Law Adjunct Professor Dr Michael White was awarded an OAM in the Australia Day 2016 Honours List for service to maritime law, and to naval history.
Dr White has authored more than 60 journal articles, 17 chapters and seven books, including three major books on Australian maritime and shipping law and the comprehensive history of Australian submarines.
He was appointed Adjunct Professor in 2005 and has held the following positions:
President, AE1 Incorporated, 2010-2015
President and Fellow, Royal Historical Society Queensland, 1995-1998
Past President, Queensland Branch, Maritime Law Association of Australia and New Zealand
Editor 'Maritime Law Journal'
Inaugural Executive Director, Marine and Shipping Law Unit, (formerly the Centre for Maritime Law), University of Queensland
Member, Centre for Marine Studies, 2006-2012
Chair, Historical Program Committee, Queensland Supreme Court, 2002-2011
Past President, Australian Institute of International Affairs, (Qld)
President, Queensland Branch, International Law Association, 2004-2006
President, Commandery of Queensland, Military and Hospitaller Order of St Lazarus of Jerusalem, since 2011
National Referendary, 1992-1998
Officer, Royal Australian Navy 1953-1969.