University of Queensland law graduate Rebecca Morrison has been awarded the prestigious WLAQ Una Prentice Award for academic achievement.
The annual award is presented to the six highest achieving female law graduates in Queensland and honours the first woman to graduate from law at UQ in 1938.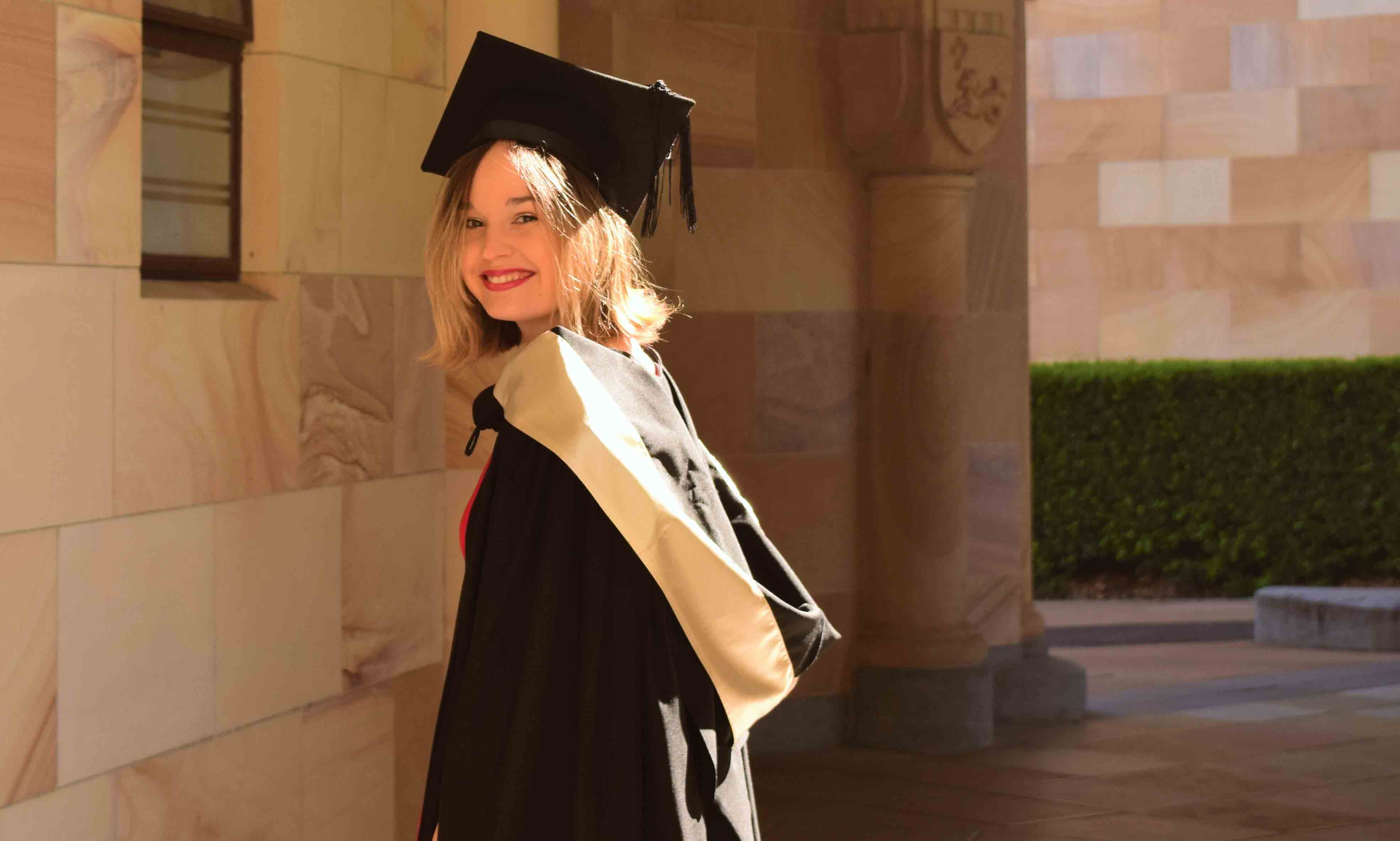 Ms Morrison, who graduated with a Bachelor of Arts/Bachelor of Laws in December 2017, earned the highest GPA among the women in her graduating UQ law cohort.
She was awarded six Dean's Commendations, and was awarded the 2014 The McInnes Wilson Lawyers Prize in Administrative and Public Law, and a UQ Merit Scholarship in 2012.
Ms Morrison, who is now working for Justice Markovic at the Federal Court of Australia in Sydney, said she felt honoured to receive the award. 
"I think we still have a long way to go in terms of seeing a more gender balanced legal workforce both at the top and bottom ends of the industry," she said. 
"The fact that Una Prentice was the first female to graduate from law at UQ is mind boggling today when more than half of the graduates are females."
Ms Una Prentice was the first woman to graduate from the Faculty of Law at UQ in 1938, and was admitted to the bar in September 1938. She was the first female prosecutor for the Commonwealth Crown Solicitor.
The Una Prentice Awards are presented by the Women Lawyers Association of Queensland (WLAQ) and funded by the generous bequest of Ms Prentice.
The Honourable Justice Debra Mullins of the Supreme Court of Queensland presented the awards.
For more information on the WLAQ Una Prentice Awards, click here.