University of Queensland law students have been recognised for their academic excellence and community outreach with more than 30 awards presented at a ceremony last night.
TC Beirne School of Law Acting Head of School Professor Fiona Rohde said the annual awards was an opportunity to celebrate the hard work and efforts of students who had gone above and beyond in 2017.
"This event has become an important tradition for the School to acknowledge our outstanding students, the quality of our teaching staff and the significant contribution made by our alumni and friends who generously contribute each year to making the awards for academic excellence possible," she said.
"To be presented with an award from such a select cohort of students is a great honour and a chance for students to share their success with their families, friends and teachers, as well as leading members of the legal profession."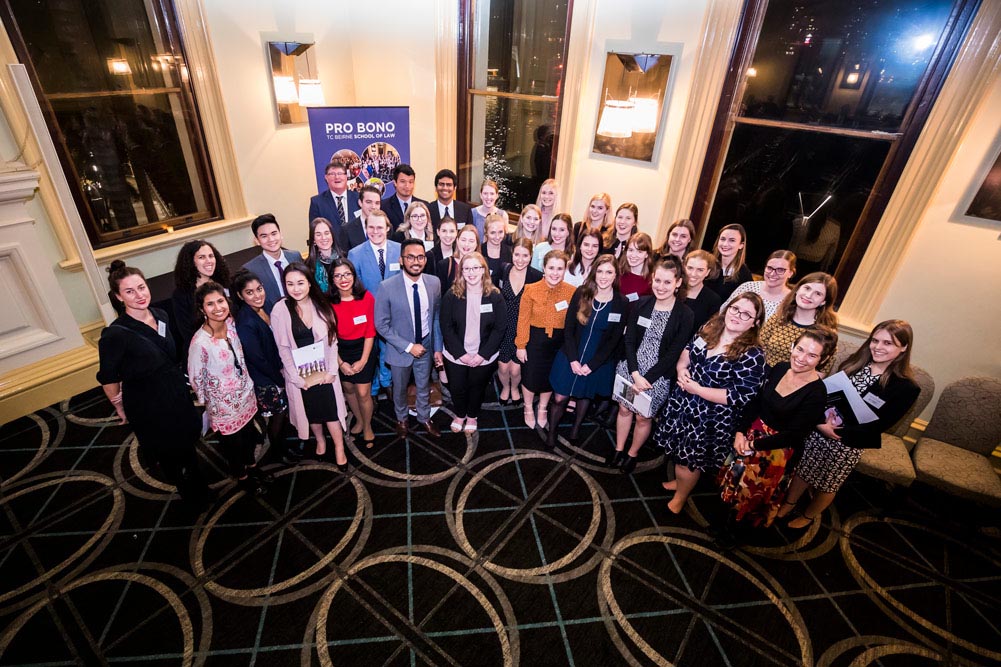 More than 170 students were recognised for their contributions to pro bono legal projects offered through the UQ Pro Bono Centre.
Winner of the Pro Bono Publico Award Anna Simpson said volunteering in pro bono work opened her eyes to a different side of the law.
"When I started my degree, I used to think that the most important work that a lawyer could do was advocate in court," she said.
"However, through my pro bono activities and from my experience in community legal centres, I now strongly believe that advocating for law reform and educating the public are the most important things that lawyers do."
Among those recognised at the ceremony were the School's Leadership, Excellence and Diversity (LEAD) scholars.
Professor Rohde said awards such as the LEAD Scholarships gave students opportunities they would not ordinarily have access to.
December 2017 Valedictorian James Rigby, who received The Minter Ellison Prize in Law and The John Hughes Wilkinson Memorial Prize in Law, said he was grateful to the donors for their generous support of the School and its students.
"I studied law because I thought it was important, and I've only been reinforced in that view by my time at UQ," he said.
"The commitment of academic staff to teaching, best exemplified by those such as Professor Anthony Cassimatis, has enabled me to gain an understanding of the law, rather than merely to recite it."
Mr Rigby is currently working as an Associate to a Judge of the Supreme Court of Queensland and graduated with a Bachelor of Laws/Economics.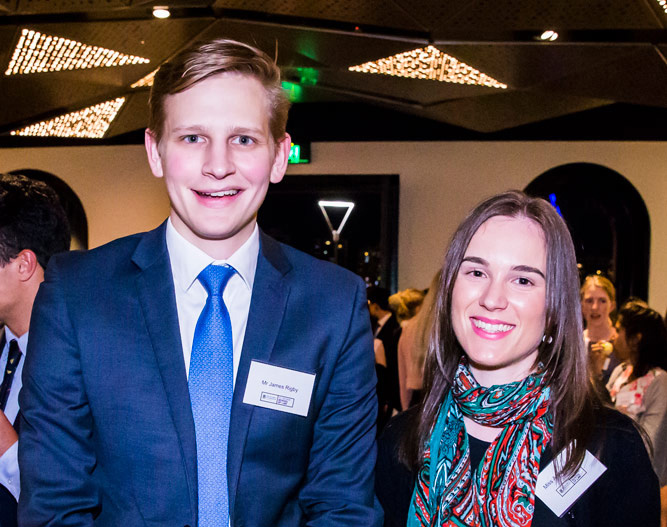 Guest Speaker Justice Sarah Derrington, and former Dean and Head of School, spoke about access to justice in modern legal practice. 
"As you embark on the next stages of your legal education, be that at Law School or as you put your legal education to use in a variety of fields, I invite you to think critically about what access to justice really means to you," Justice Sarah Derrington said. 
UQ Pro-Vice-Chancellor Professor Tim Dunne provided an introductory address.
Professor Rohde thanked the law firms and individuals who donated many of the awards and prizes presented on the night.
A complete list of award recipients can be found here (PDF, 352KB).
Media: Caroline Enright, media@law.uq.edu.au, +61 7 3365 2596.