International Maritime Law Arbitration Moot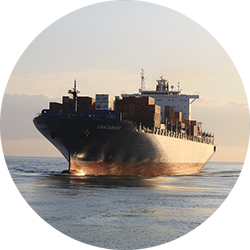 The International Maritime Law Arbitration Moot (IMLAM) involves a dispute relating to commercial maritime law and the controversy is determined before an arbitral tribunal. Students need not have previously studied maritime law (though it is an advantage) and in fact, several past winning teams have had no prior knowledge of maritime law before undertaking the moot. The moot is exceptionally well supported by the maritime industry and maritime law firms. The competition enables students to forge contacts with students from other law schools and meet with senior members of the profession and the maritime industry.
The IMLAM Competition will be held virtually in 2022.
Applications for the 2022 IMLAM Team have now closed.
Please note that trials and interviews will be conducted in person, where possible.
Note: Students may apply to more than one moot without prejudice to their applications. For those students applying for more than one international moot, please email your preferences to mooting@law.uq.edu.au for consideration.
Students interested in applying should upload the following documents:
Curriculum Vitae (no more than two pages)
An expression of interest explaining their motivation for applying (one page)
Academic transcript
As the competition will be held virtually in 2022, no funding for airfare and accommodation is required.
Students participating in IMLAM will be automatically eligible for 2# of course credit.
Please check back late 2022 for information regarding the 2023 Competition.
Contact
Please contact us If you have any questions.
Congratulations to our 2019 Maritime winners
UQ was victorious in the International Maritime Law Arbitration Moot for the second year in a row. Read more about the 2019 champion team.