Willem C Vis International Arbitration Moot
The Willem C Vis International Arbitration Moot (Vis Moot) aims to foster the study of international commercial law and arbitration for resolution of international business disputes through its application to a concrete problem of a client and to train law leaders of tomorrow in methods of alternative dispute resolution.
The business community's marked preference for resolving international commercial disputes by arbitration is the reason this method of dispute resolution was selected as the clinical tool to train law students through two crucial phases: the writing of memorandums for claimant and respondent and the hearing of oral argument based upon the memorandums -- both settled by arbitral experts in the issues considered. The forensic and written exercises require determining questions of contract -- flowing from a transaction relating to the sale or purchase of goods under the United Nations Convention on Contracts for the International Sale of Goods and other uniform international commercial law -- in the context of an arbitration of a dispute under specified Arbitration Rules.
The format of the 30th Vis Moot competition for 2022/2023, will be in-person, in Vienna, between 1-6 April 2023.
Applications for the 2023 UQ Willem C. Vis Team are now closed.
Note: Students may apply to more than one moot without prejudice to their applications. For those students applying for more than one international moot, please email your preferences to mooting@law.uq.edu.au for consideration.
Students interested in applying should upload the following documents:
Curriculum Vitae (no more than two pages)
An expression of interest explaining their motivation for applying (one page)
Academic transcript
​​​​​​Competitors will need to ensure they are available to travel in April to attend the competition.
The Law School will cover the cost of accommodation in Vienna, for the duration of the competition.
Competitors will also receive a student support payment, that should substantially cover the cost of their airfares, to and from Brisbane - Vienna.
Students participating in Vis Moot will be automatically eligible for 2# of course credit.
Applications for the 2023 UQ Willem C. Vis Team are now closed.
Contact
Please contact us If you have any questions.
Congratulations to our 2020 Willem C Vis Moot team
UQ finished third out of 260 teams in the International Arbitration Moot. Read more about the 2020 team.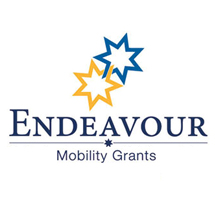 The School of Law would like to acknowledge funding provided through the Australian Government Endeavour Mobility Grants Scheme in support of to travel to international competitions in 2018.