The Pro Bono Impact
Our 2019 end-of-year update
Welcome to our 2019 end-of-year UQ Pro Bono Centre news
It is with great pleasure that I write the foreword for this 2019 Pro Bono Centre Newsletter.  This year, one of my most enjoyable activities as Dean was to celebrate the Centre's tenth anniversary.  I was able to meet contributors to the Centre who have championed its work since its inception in 2009.  A decade may not be a long time in the scheme of things, but it is sufficient to cultivate a sense of history and place.  The deep affection that our graduates and current students have for the Centre was very evident.  

The Law School's strategic vision includes the education of outstanding and socially responsible lawyers, and the work of the Pro Bono Centre is fundamental to us realising this vision.  Since my time as Dean I have been impressed by the diversity and breadth of pro bono work undertaken by our law students, who have shown great commitment to the values of public service that underpin a career in law.  Currently, more than 50% of all the students enrolled in the LLB have some involvement with the work of the Pro Bono Centre. Students speak highly to me of the opportunities that the Pro Bono Centre gives them, and this confirms to me the importance of the Centre's work.  

I wish to thank all our students who have worked so hard this year, as well as our academic staff who have supervised the students' pro bono research, policy and community legal education activities.  I wish all of our pro bono partners a peaceful and rejuvenating Christmas, and a Happy New Year.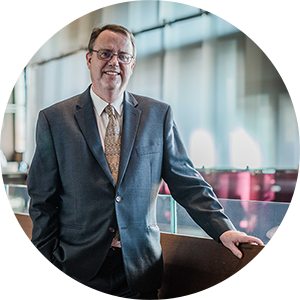 Professor Patrick Parkinson
Dean and Head of School
UQ Law
Statistical snapshot


198 applicants successfully placed in 40 pro bono tasks

15 outreach visits to high schools reaching 284 pupils

16 opportunities to produce legal research papers or contribute to law reform submissions

62 law students assisted in providing on-site legal advice and casework support
Supporting local schools in Brisbane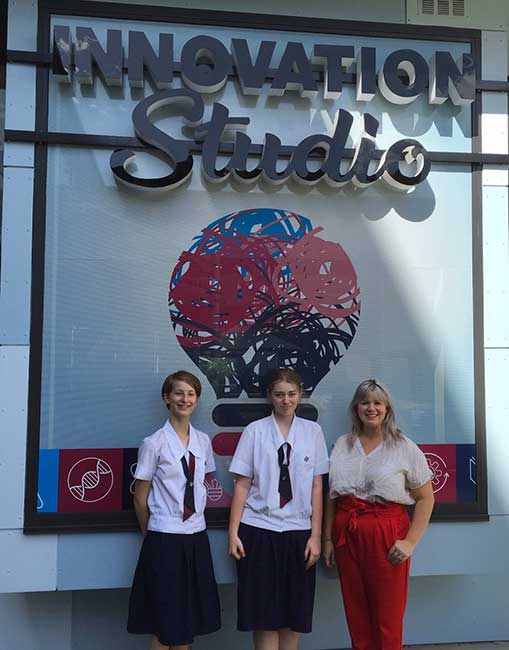 In October and November, the Pro Bono Centre was proud to partner with Brisbane State High School to deliver legal education and outreach workshops as part of the School's 2019 Enrichment Program. UQ law students donated their time to present to pupils in years 9-12, aiming to promote a greater understanding of laws designed to protect vulnerable families and individuals.
All four branches of the Centre's Law Education and Outreach (LEO) program were represented at Brisbane State High, with presentations delivered on areas such as refugee and humanitarian law, the law and domestic violence and everyday law.
"In addition to inspiring participants to take an interest in the law, the workshops build on our students' knowledge of nationally and internationally significant issues. Enabling them to better appreciate the information made available to the public through the government, media and other organisations."
Rebecca Johnson
Head of Partnerships and Transitions
Brisbane State High School
Investigating the prevalence and use of the death penalty in Asia
Pro Bono Centre students continued to undertake important research into human rights issues for the Asia- Pacific region this year, examining the prevalence and use of the death penalty and the effect of death penalty deterrence on behalf of the Anti-Death Penalty Asia Network (ADPAN) and Reprieve Australia.
Through their involvement in the Manning St Project, law students Matthew Forbes, Rex Yuan, James Swift and Eashwar Alagappan worked diligently to produce advocacy material on this topic, which has since been transformed into a feature publication for the ADPAN.
The Centre acknowledges and recognises the role of high-quality research material for publication and/or use in law reform and lobbying efforts. Manning St Project, the Centre's pro bono partnership with Caxton Legal Centre, exists to strengthen the community legal sector's law reform and policy efforts.
Exploring the therapeutic effects of coronial investigations
Coronial processes have the potential to provide a therapeutic effect for families, witnesses and communities interacting with the coronial investigations system. However, this system can often fail to meet bereaved families' needs. The Pro Bono Centre was recently involved in supporting community legal centre advocacy in this important and under-identified area, with law students preparing a research brief on behalf of the Coronial Assistance Legal Service at Caxton Legal Centre.
The students' research was used as a background brief for panel experts in the lead up to Caxton's 'Justice in Focus Series', also covered by ABC Radio National's Big Ideas program. The panel considered how restorative justice and therapeutic jurisprudence approaches could be used in the coronial setting to enhance outcomes for community members while maintaining legal objectivity.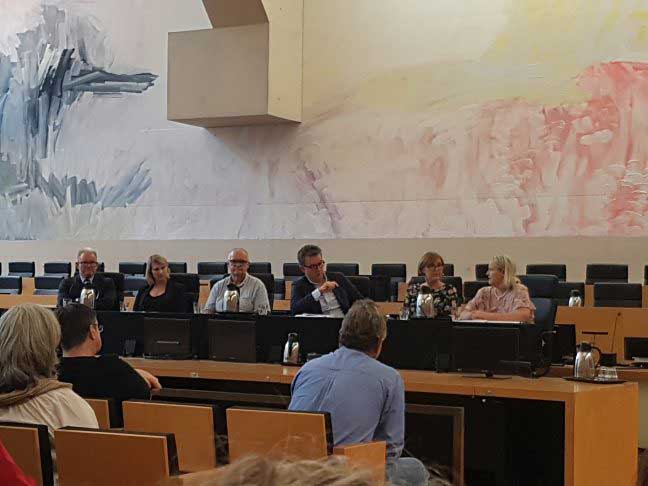 "Our findings revealed that there are numerous ways in which the coronial process may act in a more therapeutic way. We feel very appreciative of being able to be involved in Caxton's work with social justice and will continue to be involved in the future."
Sarah Thompson, Elloise Campbell, Laura Sharkey
UQ Pro Bono Centre students
Caxton Legal Centre is an independent, non-profit community organisation providing free legal advice, social work services, information and referrals. In 2016, Caxton commenced its coronial assistance legal service which provides legal help to bereaved families about the coronial process in Queensland, including inquests.
"Thank you very much to UQ students Elloise Campbell, Laura Sharkey and Sarah Thompson for preparing the briefing paper on the use of therapeutic jurisprudence in the Coroners court to benefit families, witnesses and staff. The paper was very useful to help to frame the discussion at our Justice in Focus event and will be used by Caxton in the future to help promote our Coronial Assistance Legal Service."
Klaire Coles
Director, Coronial and Custodial Justice Practice
Caxton Legal Centre
Supporting climate justice into 2020
The Pro Bono Centre is committed to environmental sustainability through legal work. In support of this strategic goal, we were pleased to launch a student-led Climate Justice Initiative in late 2019.
Our student volunteers will support the Centre's engagement with the broader legal profession on climate justice matters by undertaking pro bono research and creating a community of practice for law students.
The initiative builds on an existing body of work that has been completed this year in relation to environmental protection issues, having previously supported the Centre for Environmental Law and Community Rights (CELCOR) in PNG, Future Law in Borneo (Malaysia), as well as the Environmental Defenders Office (Qld) Inc. located in West End.
Farewell, Jennifer; welcome, Hannah
As we wish a fond farewell to Jennifer Gibbons this year, we also welcome Hannah Fannin to the role of administration officer at the Pro Bono Centre.
Hannah brings administration experience from her previous role at UQ and from former roles in the legal, medical and media sectors. She holds a Bachelor of Law from The University of Exeter and a Postgraduate Diploma in Legal Practice from Brierley Price Prior (BPP) University in the UK.
Support the UQ Pro Bono Centre
The kind donations of our supporters enable the Centre to continue to help the most disadvantaged in our community to access justice and teach our students the value of pro bono work.