The University of Queensland celebrated outstanding research outputs and research excellence in law at the TC Beirne School of Law Research Awards last week.  
The ceremony, held on Friday 7 September, included the presentation of the TCB Excellence in Research Award and the Owen Fletcher Postgraduate Award.
TC Beirne School of Law Deputy Dean (Research) Professor Simon Bronitt said the awards were an opportunity to celebrate recently published books as well as the impact of the research undertaken in the School by academics and students.
"This year, the discipline of Law at UQ improved 12 places from 48th position to 36th position in the QS World University Rankings by Subject, confirming our commitment to delivering high-quality research that informs student learning, and has impact for the wider community and legal profession," Professor Bronitt said.
Professor Graeme Orr was awarded this year's TCB Excellence in Research Award for his contribution over many years to electoral law and his internationally acclaimed expertise, which regularly informs public debate and law reform.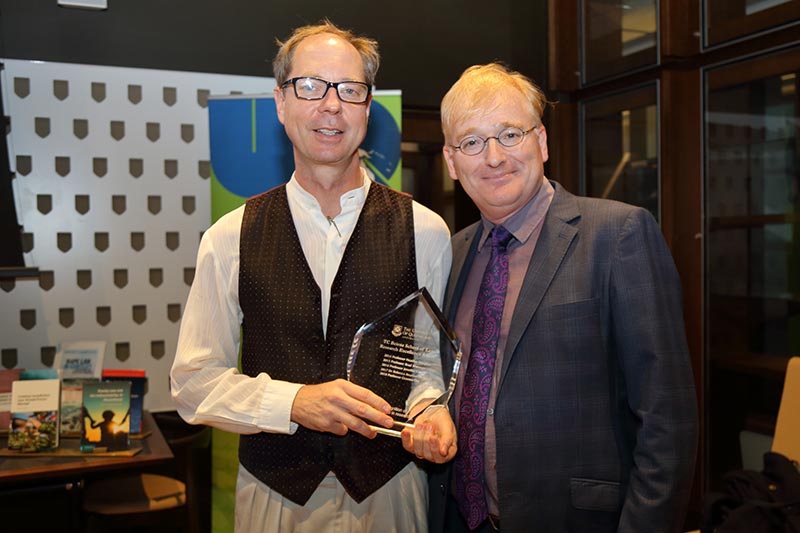 Professor Orr has published more than 100 articles and chapters in top law journals in Australia and internationally, as well as authoring and co-editing more than six books on the law of politics published by Cambridge and Oxford University Presses, Edward Elgar and Routledge.
Throughout his academic career, Professor Orr has been regularly called upon to share his expertise in constitutional law by Australian media outlets and in 2018, has been interviewed in the media more than 80 times.
The Owen Fletcher Award was presented for the best research publication by a postgraduate student.
This year, the Award was presented to PhD student, Anne Pickering for her international publication, New and early title registration jurisdictions: lessons from established Torrens jurisdictions and other essential considerations.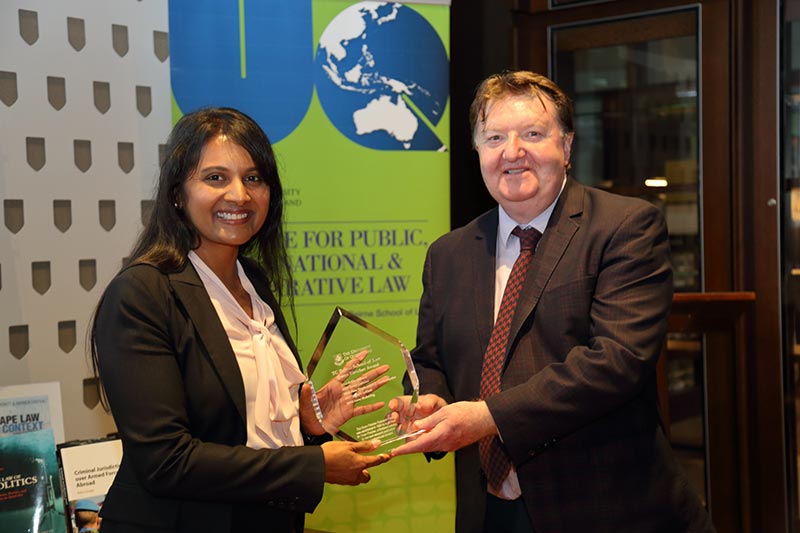 The event also launched the School's recently published journals including LAWASIA and The University of Queensland Law Journal.
View the list of recently published books by TC Beirne School of Law researchers.
Media: Caroline Enright, +61 7 3443 1321, media@law.uq.edu.au