2019 Seminar programme
The seminar series seeks to bring together leading scholars, practitioners and members of the judiciary in Queensland and from abroad to discuss key issues of contemporary significance.
Seminar 1: Social Justice - "Corporate Commitment to Human Rights in Australia"
Date
9 May 2019
Speaker
Professor Sally Wheeler, Australian National University
Commentator
Tim L'Estrange, Partner, Jones Day
Chair
The Honorable Justice Susan Brown, Supreme Court of Queensland
Abstract

This paper draws on data collected from the ASX 50 with a focus on policy commitment to human rights. As the UNGP makes clear a policy commitment is the most basic form of recognition that corporations should afford to human rights. It is particularly important to look at this now as Australian corporations prepare to submit their first reports for the rather less ambitious requirements of the Modern Slavery Act 2018. The data reveals that there is generally a low compliance with policy commitment and that several factors revealed by the data can be identified as key to predicting whether compliance will occur or not. 

The ASX is an interesting exchange to study because it contains listed companies in key areas for human rights; agriculture and extractive industries. However it also reflects all 11 sectors of the Global Industry Classification Standard. Australia is a G20 economy with 28 years of continuous economic growth. We might expect rather stronger support for human rights respect in line with Australia's position on other ESG standards. The paper suggests reasons why, culturally, following Charlesworth's 'Australian reluctance about rights' this is not the case.

Paper
Download Professor Wheeler's paper (PDF, 1.4MB)
Seminar 2: Equity/Restitution - "What's in a name? The Taxonomical and Conceptual Divide Between Unjust Enrichment and Equity"
| | |
| --- | --- |
| Date | 13 June 2019 |
| Speaker | The Honorable Justice Julie Ward, Chief Judge in Equity, Supreme Court of New South Wales |
| Commentator | Professor Kit Barker, UQ Law School |
| Chair | The Honorable Justice Catherine Holmes, Chief Justice of Queensland |
| Abstract | The recognition of unjust enrichment as a concept within the law of restitution is one of the most significant legal developments of the late twentieth and early twenty-first century.  It is also one of the more controversial.  Indeed, the relationship between historic, equitable concepts and modern concepts and taxonomies of unjust enrichment is notoriously vexed.  At the heart of the debate are questions that go to the nature of legal reasoning and the rule of law itself.  This paper will explore the different classifications of unjust enrichment and the status of unjust enrichment in Australian law today, particularly in the realm of equity; with some focus on pleading issues.  |
| Paper | Download Justice Ward's paper (PDF, 271.3KB) |
| Commentary | Download Professor Kit Barker's commentary (PDF, 271.3 KB) |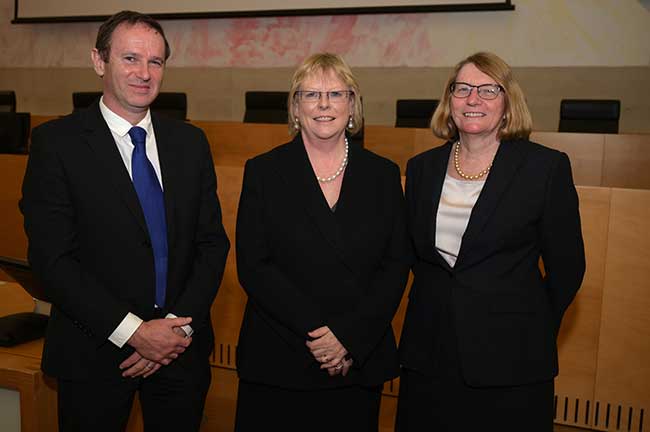 Seminar 3: Criminal Law - "Current issues in Propensity Evidence"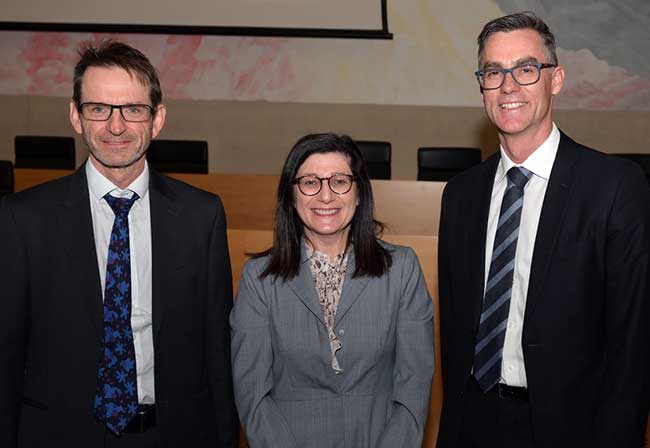 Seminar 4: International Law - "The Prospects for Reform of Investor-State Dispute Settlement"
Date
17 October 2019
Speaker
Professor Chester Brown, University of Sydney
Commentator
Professor Anthony Cassimatis, UQ Law School
Chair
The Honorable Justice Hugh Fraser, Court of Appeal 
Abstract

The rise of investor-State dispute settlement is one of the most prominent developments in public international law in recent decades. It facilitated the depoliticisation of investment disputes by taking them out of the political arena of diplomatic protection claims, and enabled such disputes to be brought before independent and impartial ad hoc arbitral tribunals, which were constituted under bilateral and multilateral investment treaties.

This development has also been controversial, as it has seen such tribunals pass judgment on the regulatory activities of sovereign States in areas such as environmental protection, the protection of public health, and the protection of labour rights. Concerns have been raised by various stakeholders about (for instance) inconsistent decisions and an alleged lack of coherence in legal interpretation by such tribunals, and the appointment to such tribunals of arbitrators who can also act as counsel in other investment disputes. Against this background, States have charged UNCITRAL's Working Group III with considering possibilities for the reform of investor-State dispute settlement, which is a once-in-a-generation opportunity. This lecture will consider whether reform is needed, and will identify the most likely possibilities for such reform.

Paper
Download Professor Brown's paper (PDF, 236KB)
Commentary
Download Professor Anthony Cassimatis' commentary (PDF, 401.4 KB)