Specific first year support
Transition and change can be challenging at times, but there is plenty of support available at the Law School.
You are now part of a vibrant, accomplished, and generous community of alumni and fellow students who all want you to enjoy your law school experience, succeed in your studies and grow personally and professionally. Below are some videos, UQLS advice and helpful links to support you in your journey.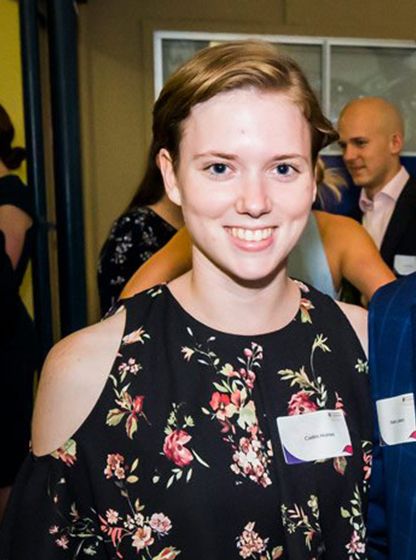 "Being involved in internal competitions has been my favourite part of law school. Through comps, I have made amazing friends, gained invaluable experience (that I can put on my CV) and improved my legal skills."
Caitlin Holmes
UQLS Vice-President (Internal Competitions)
First-year support from UQ Law Society
Helpful links for study and coursework
The Current students page has information about law school announcements and policy updates, important assessment information such as how to apply for an extension, and the scholarships and prizes on offer to law students.
Starting uni can feel like trekking into the unknown, but there's no need to worry. This guide will take you through the first critical steps of your UQ journey.
Walter Harrison Law Library
Click here for the Walter Harrison Law Library collections, location, and opening hours. The site has an extensive legal research guide and several online tutorials about locating and using case law, legislation and correct referencing in law assignments. You can also chat online with a Librarian through UQ Live Chat.