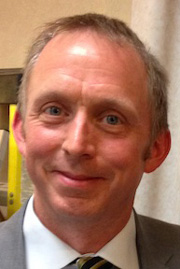 Dear IAGS Members and Prospective Members,
It is my pleasure to welcome you to the webpage for the 13th Conference of the International Association of Genocide Scholars, to be held from July 9-13, 2017 at the University of Queensland campus in Brisbane, Australia. The IAGS Executive Board acknowledges that our 13th conference will be held in the territory of the Jagara and the Turrbul People, which has always been under their custodianship. We pay our respect to Elders past and present, as well as to emerging community leaders. We extend this acknowledgment to all Aboriginal and Torres Islander people who we hope will join us in addressing global challenge of "Justice and the Prevention of Genocide", including the challenge of justice and genocide prevention for Indigenous peoples worldwide. Our discussions will span the globe and cover a variety of topics, but we will undertake them mindful of local efforts toward justice, reconciliation, and decolonization.
The conference organizers – Mel O'Brien, Annie Pohlman, Elisa von-Joeden-Forgey, Donna-Lee Frieze and their local team – are working hard to make this one of best IAGS conference to date. Having held previous conferences in locations such as Yerevan, Winnipeg, Sienna, Buenos Aires, Northern Virginia, and Sarajevo, it is exciting to have this opportunity to bring IAGS to Oceania and to reach out to members and prospective members in this region. IAGS conferences are special events at which new connections are made, old friendships renewed, and from whence we return with a wealth of new knowledge. They are also occasions at which we shape the future of the Association. I know that the 13th conference in Brisbane will be no different. Our organizers are doing their utmost to ensure a vibrant and diverse conference that will provide no shortage of scholarly stimulation.
The 13th conference comes at an important time in the history of IAGS as we continue to adapt and grow. In a world where genocide persists, the knowledge of genocide scholars has a crucial role to play in education, prevention, and justice. Our association is working to ensure that we are a valuable site for networking and knowledge mobilization among scholars, activists, Survivors, and others invested in genocide cessation and redress. We hope you will join us in Brisbane to engage in the conversation. We look forward to seeing you all in 2017.
Sincerely,


Andrew Woolford
On behalf of the IAGS Executive Board.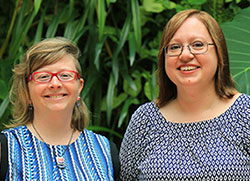 It is our great pleasure to welcome you to The University of Queensland for the thirteenth meeting of the International Association of Genocide Scholars, held on our St Lucia campus, Brisbane, Australia.
We pay our respects to the traditional owners of the land on which this event is taking place, and respectfully acknowledge Elders past, present and emerging. They hold the memories, the traditions, the culture and hopes of Aboriginal and Torres Strait Islander peoples across this country. In particular, we pay our respects to the Jagara nation, whose lands lie south of the Brisbane river, and to the Turrbal nation, whose lands lie north of the Brisbane river, and to other nations whose lands adjoins us.
For the 2017 conference, we welcome survivors, academics, professionals, students, artists and members of the community to join us and take part in scholarly conversation about justice for and prevention of genocide. We welcome open debate and the respectful exchange of ideas from participants from a wide range of backgrounds and perspectives. And we welcome reflection on our collective history of genocide, so that we may work together, as a community, to uphold the promise of never again.
The convenors are very grateful for the work and assistance of the Australia-based organising committee: Professor Alex Bellamy, Dr Phil Orchard and Ms Arna Chancellor from the Asia Pacific Centre for the Responsibility to Protect; Dr Kirril Shields from the School of Communication and Arts; Associate Professor Andrew Bonnell from the School of Historical and Philosophical Inquiry; Dr Deborah Mayersen from the University of Wollongong; and Dr Donna-Lee Frieze from Deakin University. Thank you also to overseas members of the committee: Ms Ami Fagin (20th Century Illuminations, USA); Associate Professor Elisa von Joeden-Forgey (Stockton University, USA) and Dr Lior Zylberman (Universidad Nacional de Tres de Febrero, Argentina). We also wish to express our gratitude to the team of professional staff at the TC Beirne School of Law for their unflagging support, and to our dedicated TCB Law and R2P Centre student volunteers, Ameera Ismail and Nicola Farquhar. Thanks also to previous law student volunteers Anna John and Sam White.
On this website, you will find information about the conference venue, visiting Brisbane, conference accommodation, scholarships, IAGS membership, the conference program and events. To contact us, please email iags2017@uq.edu.au. 
We look forward to welcoming you to UQ in July 2017.