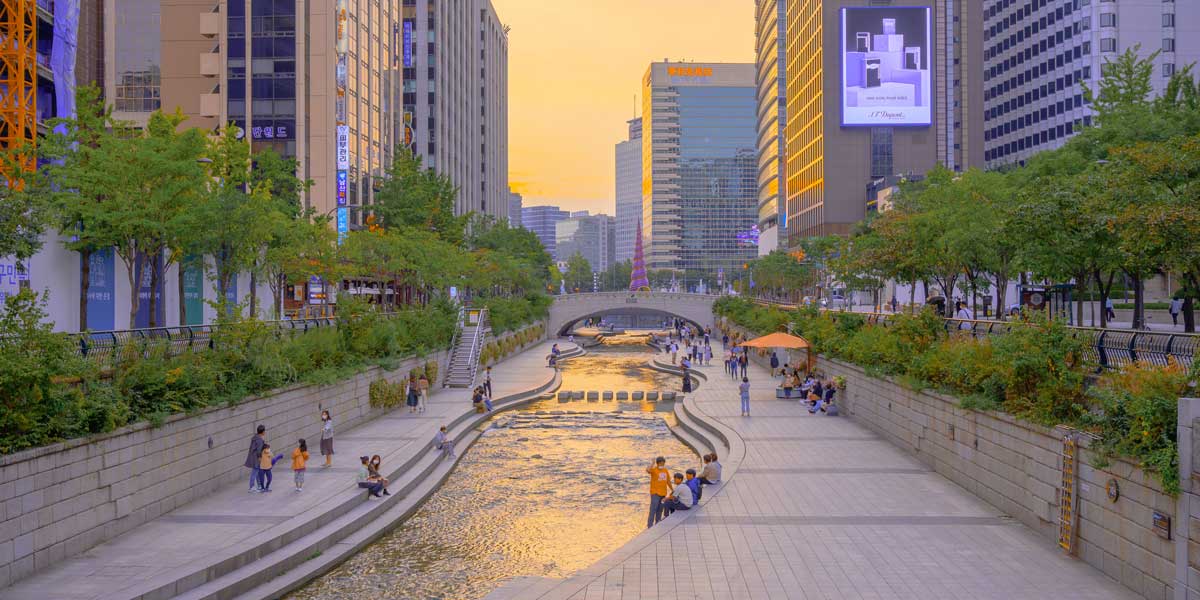 About the Korean Law Program
For over a decade the TC Beirne School of Law, with the support of the Korean Ministry of Justice, has welcomed prosecutors and judges from the Republic of Korea (ROK) with the objective of conducting research on topics of importance to South Korea and to Australia. As visiting research fellows of the Centre for Public International and Comparative Law they make a positive contribution to analysis of contemporary legal issues at the intersection of Korean and Australian law.
 

The Korea-Australia relationship is an important and instructive one. In this 'Asian Century' academic collaboration between legal scholars and practitioners from South Korea (ROK) and Australia is of increasing importance.  Today both nations have fully-fledged democracies and the rule of law and each looks for ways to continue legal reform particularly in legal education, family law, criminal justice, and transnational crime. The pace of legal reform in South Korea is significant and its Constitutional Court has become a model for many other Asian nations.  In this era of globalisation, collaboration between Korean judges and prosecutors with the Centre's legal academics has enabled a broad range of contemporary and challenging legal issues to be explored and debated.


As the Republic of Korea stands in stark contrast to the policies and programs found in the North of the Korean Peninsula (DPRK), it is of strategic and political importance to Australia and all the nations of the Asia-Pacific region. Economically, South Korea is the world's 12th largest economy and is Australia's fourth-largest overall trading partner (total two-way trade was worth $32.7 billion in 2011), and Australia's third largest market for goods and services combined (2011).
Through comparative research undertaken as part of the Korean Law program, Australian lawyers can gain insight into Korean ideas and attitudes towards law and governance, and our Korean Research Fellows can gain insights into the workings of the common law system in Australia. The aim is that in this way there will be improved regional cooperation and better understanding of each other's law and legal culture.
Recent publications
Constance Y Lee (2019) Court-centred constitutionalism in an emerging democracy: Lessons from South Korea and the Impeachment Case of 2016/17. IACL-AIDC blog: IACL-AIDC. Retrieved from https://blog-iacl-aidc.org/
Ann Black and Kwang-Soo Jung, 'When a revealed affair is a crime, but a hidden one is romance: an overview of adultery laws in the Republic of Korea' [2014] International Survey of Family Law, 275-308
Ann Black & Jeong-Seop Yoon, 'The Blind Masseurs Case' (2006) LAWASIA Journal, 249-254.
Constance Y Lee & Jonathan Crowe (2015) The Deafening Silence of the Korean "Comfort Women": A Response Based on Lyotard and Irigaray. Asian Journal of Law and Society, 339-356
Constance Y Lee & Jonathan Crowe (2013) Constitutionalism, Power and Equality in Contemporary Korea, Lawasia Journal: Journal of Law association for Asia and the Pacific, 113-119
Contacts
Program Manager
Associate Professor Ann Black
Executive Director, Comparative Law
Centre for Public, International and Comparative Law
UQ School of Law
Constance Lee
Constance Lee is a CPICL External Fellow. She was awarded her PhD from UQ in December 021. Her thesis supervisors were Professor Aroney (CPICL Director of Public Law) and Professor John Crowe (CPICL External Fellow, at Bond University)
Constance Lee is a Lecturer in Law at Central Queensland University. 
Visiting Research Fellows: Korean Judges and Prosecutors