The Centre for Public, International and Comparative Law (CPICL) brings together a large group of faculty members and doctoral students who are actively engaged in research and teaching in the following areas:
Public law
constitutional law
administrative law
domestic human rights law
law of institutions, including educational, religious and professional institutions.
International law
public international law
international human rights law
international criminal and humanitarian law
the law of international organisations
private international law
Comparative law
Analysis and comparison of:
law in nations of Asia and the South Pacific
legal systems, other than the common law, including civil, chthonic, socialist and Syariah legal systems
role of legal institutions in different nations and legal systems
legal pluralism
inter- and intra-legal pluralism in Australia.
Legal theory
Philosophical, economic, social and historical perspectives on law.
Featured publication
Legal Systems of the South Pacific
With no new books written on these legal systems for nearly 30 years, this book fills a gap in the literature and offers a true 'insider' perspective with the majority of authors being indigenous or long-term residents of the countries in question.
Editors: Jennifer Corrin, Tony Angelo, Cambridge, UK, Intersentia, 2021.
Featured scholar
Dr Mark Deng
CPICL Fellow, Dr Mark Deng, is a researcher in South Sudanese public law. He was recently awarded a UNSW Comparative Constitutional Law Bursary to advance work on his monograph on constitutional transformations and institutional development in South Sudan.
Read more about Mark's journey in Contact Magazine's From tree leaves to UQ Law. 
About the Centre
Established in September 2003, the Centre for Public, International and Comparative Law is dedicated to advanced research and seeks collaborative links and scholarly exchanges with other disciplines within the University, and with like–minded research organisations around the world.
Support is provided by the Centre for doctoral research and currently 15 doctoral students work with the supervision of the Fellows of the Centre. Fellows and other Centre members also contribute to the graduate program of the School of Law by the conduct of courses in its research areas. View our management and members.
The Centre disseminates its research through public seminars and conferences and publications. From 2004-2020, the Centre published the LAWASIA Journal in partnership with LAWASIA, The Law Association for Asia and the Pacific and from 2017, the Australian Journal of International Law, edited by Centre Director, Professor Anthony Cassimatis.
CPICL has established links with relevant government and public institutions and offers consultancy services in its areas of expertise.
CPICL is currently running six research programs:
Contact
Whether you're a potential student, a scholar from Australia or overseas, or someone who's active in public, international and comparative law, CPICL welcomes your enquiries about our research areas, seminars and organisation. Please contact our Centre Director.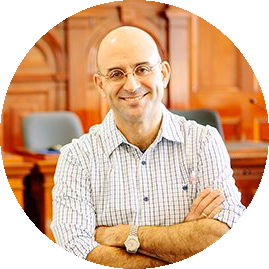 Professor Anthony Cassimatis
Centre Director
Centre for Public, International and Comparative Law
Law School
The University of Queensland
Brisbane QLD 4072
Australia