Youth justice and child protection
The law expert striving to remedy the youth justice and child protection systems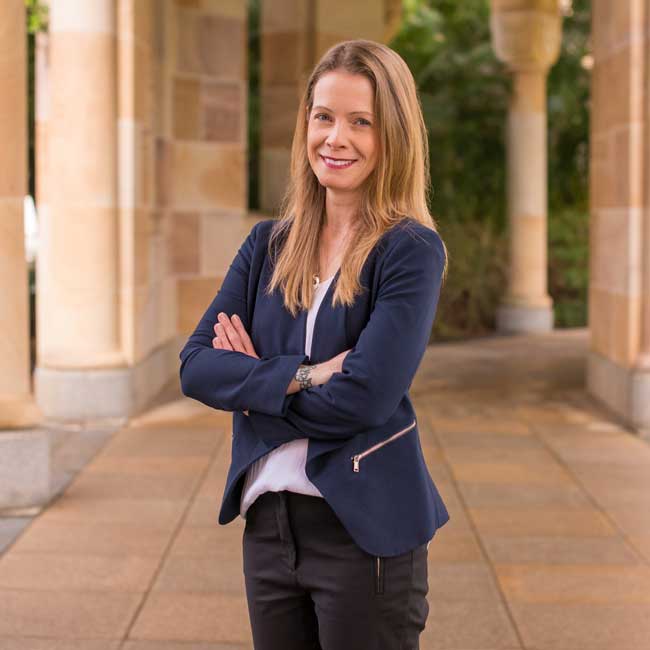 It's not uncommon for disadvantaged children, including children in out-of-home care, to commit crimes of necessity to survive. If their offending persists or escalates, these children can end up in youth detention facilities across Australia.
The youth justice problem
Professor Tamara Walsh is very familiar with the "vicious and dangerous cycle" perpetuated by the youth justice and child protection systems.
"In many ways, the child protection system is creating a youth justice problem instead of fixing it. Children who should be protected find themselves ensnared in the criminal law system," Professor Walsh says.
Through her research, the UQ Law School researcher seeks to right these wrongs.
In one study conducted in partnership with several not-for-profit organisations and government agencies, she examined the legal responses to vulnerable children and young people who 'cross over' between the child protection and youth justice systems.
Drawing on extensive contacts from her work in the community, she interviewed youth workers, social workers and lawyers about their experiences dealing with young offenders.
"My research revealed a high level of overlap between children in youth detention and children who are placed in residential care facilities in the community," Professor Walsh says.

"Unsurprisingly, many participants said that children in residential care may act out because of the trauma they have experienced or because they have psychological, cognitive or behavioural disabilities.
"Youth workers in residential care homes may not be trained to deal with high levels of distress, anger or symptoms of mental illness among children in their care.

"Often, they call the police because they don't know how to manage children's behaviour, and this can result in the children being charged with offences."
Raise the age of criminal responsibility
Governments around Australia are considering proposals to raise the age of criminal responsibility from 10 to 12 years.
Professor Walsh believes the age of criminal responsibility should be raised to 14 years, and that this shift should be accompanied by more welfare opportunities to divert children from the system altogether – by referring them to therapy and programs instead of charging them with offences.
Alternatives to criminalising children
Her research with UQ's Associate Professor Robin Fitzgerald and several UQ law student researchers has focused on alternatives to criminalising children, such as providing holistic family therapy, 'on country' programs, and re-engaging children in education, training and employment.
Research assistant and final-year law student Lucy Cornwell says their research highlights the inadequacies of the current system.
"We show that other jurisdictions – for instance, in the UK and the US – have used alternatives to criminalisation that have been proven effective," Ms Cornwell says.
In 2008, Professor Walsh established the UQ Pro Bono Centre, which connects law students with legal professionals to help society's most vulnerable and disadvantaged groups.
Contact us at research@law.uq.edu.au to find out how you can work with experts like Tamara and the UQ Pro Bono Centre for people in need
Discover more about how we can partner together to find solutions to the issues important to you and your organisation.