We thank our sponsors for their support of the UQ Mooting Program. Our sponsors provide generous financial assistance, enabling students to take part in national and international competitions.
Sponsors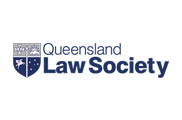 Give to UQ Mooting
Individual donations
Help students become the advocate and leader they want to be by supporting moot competitions at UQ.
To make an individual donation, please visit our Giving page.
Corporate sponsorship
Gain exposure for your firm name and logo at guest lectures and functions, on the law school's mooting web page with a direct link to your firm's web page, in mooting program publications, and at mooting-related functions.  
Contact the Director of Mooting, Genevive Murray:​