Visiting research academics
We have an active academic visitors program at the school that encourages scholars from across the globe to conduct research at our school.  Find out how you can apply.
2022 Visiting Research Fellows
Dr Jan De Bruyne
Dr. Jan De Bruyne obtained a Master's degree in Political Sciences at the University of Ghent (2008) and a Master's degree in Law (2012) at the same university. He has been an assistant in comparative and private law at the Ghent University Faculty of Law and Criminology since October 2012. He successfully defended his Ph.D. in September 2018 on a topic dealing with the liability of third-party certifiers. His Ph.D. was published by Kluwer Law International.
During his research, he became interested in liability for damage caused by AI-systems. Jan De Bruyne was a postdoctoral researcher at the Ghent University Faculty of Law and Criminology working on robots and tort law from October 2018 to October 2020. He started working at the KU Leuven Centre for IT & IP Law (CiTiP) in October 2019 as a postdoctoral researcher on legal aspects of AI and as a senior researcher within the Flemish Knowledge Centre for Data & Society (KCDS).
As from November 2020, he works at CITIP as a research expert on (tort) law and AI/data. He is still associated with the KCDS. Jan De Bruyne is a lecturer E-contracts within the LLM IT & IP Law since 2019. As from February 2022, he is also assistant professor digital law at eLaw in Leiden.
He is involved in several projects at CiTiP dealing with AI and data. He has numerous publications in academic journals and books, and is the editor of "Autonome motorvoertuigen: een multidisciplinair onderzoek naar de maatschappelijke impact" (Vanden Broele, 2020), "Artificiële intelligentie en Maatschappij" (Gompel&Svacina, 2021) and "Artificial intelligence and the law" (Intersentia, 2021). He is a member of Leuven.AI and RAILS, as well as of different other academic institutions. He was also involved in the adoption of the UNESCO Recommendation on Ethical AI and is involved as expert on AI and liability in the European Committee of Regions. Jan De Bruyne is  a regular speaker at/organiser of conferences and seminars.
Professor Irit Samet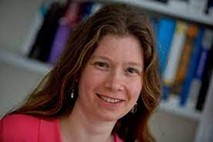 Irit Samet is a Professor in the Dickson Poon School of Law, which she joined in 2008. She read law and philosophy in Israel and completed her doctorate at Oxford. Her main research interests lie in the Law and theory of Equity, and Property. She published papers on these subjects in leading journals (like OJLS, MLR and LQR), and her book on the theory of Equity Law was published by OUP in 2018. She is now working on normative theory of trust law.
Mr Vaclav Slavicek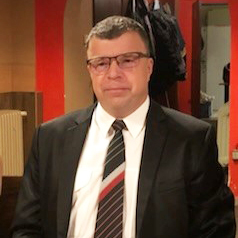 Mr. Slavicek graduated with a master's degree in law from the Faculty of Law of Charles University in Prague (Czech Republic) in 1992. He has been practicing as Czech attorney at law since 1997 and is a member of Czech Bar Association as well as of Law Societies of New South Wales and Queensland (Australia). Mr. Slavicek is also arbitrator of Arbitration Court attached to the Czech Chamber of Commerce and the Agricultural Chamber of the Czech Republic.
His professional profile contents rich general legal practice including criminal, business and civil laws within their both material and legal procedure forms. Except mentioned general attorney practice, during last two decades he has been appointed as a head of legal restructuring regarding projects in various areas of business in the Czech Republic and Romania. In 2018 Mr. Slavicek has established legal cooperation between Australian and Czech law firms setting a goal to offer most effective and affordable way to meet legal tasks of Czech minority in Australia in both Czech and Australian issues, as well as of business subjects operating on Australia - European Union common market.
From a professional-scientific point of view, Mr. Slavicek has long devoted himself to criminal law, which is his favourite professional specialization in law practice. Since 2019 he has been a doctoral student at Faculty of Law of Charles University in Prague, the Department of Criminal Law. The topic of his dissertation is aspects of the statute of limitations for ongoing and continuing crimes and the comparison of legal regulations with Anglo-Saxon law.
Professor Pieter du Toit 
Pieter is currently a Professor of Law at the North-West University in South Africa. His teaching and research activities focus on criminal law and procedure. He established the Professional LLM in Criminal Law and Procedure, the first qualification of its kind at a South African law faculty. Some of his research outputs had been considered in judgments of the High Court and the Constitutional Court.  Pieter was initially in private practise as an attorney. Before joining the university in 2006, he was employed by the national prosecuting authority as a prosecutor in the regional court and the High Court.
2020 Visiting Researcher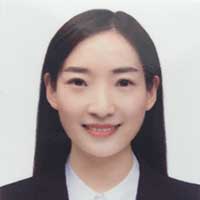 Qingmin Guo
Qingmin Guo is a PhD Candidate of Southwest University of Political Science and Law (SWUPL). She specializes in Civil and Commercial Law,especially Family and Succession Law. She is one of the authors of the following books: An Empirical Research on People's Concepts of Property Inheritance and Habits of Heritage Disposal in Contemporary China(Chinese People's Public Security University Press,2019) and Research on Contemporary Foreign Marriage and Family Law(Chinese People's Public Security University Press,2020). She has published several academic papers and translations in publications such as Civil and Commercial Law Review (CSSCI journal), Private Law Review (CSSCI journal), Researches on Family Law,etc. In addition, she participates in a provincial level research project "An Empirical Research on People's Concepts and Habits of the Loss of Succession Rights in China"(2019JDR0222),which supported by Science and Technology Department of Sichuan Province.
Qingmin Guo is a Visiting Researcher at TC Beirne School of Law, The University of Queensland ,from February 2020 to February 2021. She will research the legal system for children's rights and interests protection between China and Australia. Furthermore, she will write her PhD dissertation "Research on Divorce System in Australia" during her stay at The University of Queensland.
2020 Visiting Research Fellows
Professor Lionel Smith
Lionel Smith is interested in all aspects of fundamental comparative private law. He is particularly engaged with how private law understands aspects of unselfish behaviour, and he has an active research agenda in the law relating to trusts, fiduciary obligations, gifts, and unjust enrichment, in civil law and in common law. He is always interested in supervising postgraduate research in these fields.
He is the author of The Law of Tracing (Oxford University Press, 1997), and a co-author of Waters' Law of Trusts in Canada, 4th ed. (Carswell, 2012). He is a co-author and the English reporter of Commercial Trusts in European Private Law (Cambridge University Press, 2005; paperback, 2009). He is a contributor to Canadian Corporate Law: Cases, Notes and Materials, 4th ed. (Butterworths, 2010), Oosterhoff on Trusts: Text, Commentary and Materials, 7th ed. (Carswell, 2009), and The Law of Restitution in Canada: Cases, Notes and Materials (Emond Montgomery, 2004). He is the editor of three works on comparative trust law: The Worlds of the Trust (Cambridge University Press, 2013); La fiducie en droit civil (a special issue ((2013) 58:4) of the McGill Law Journal) and Re-imagining the Trust: Trusts in Civil Law (Cambridge University Press, 2012). He is also the author of numerous articles, book chapters, notes and reviews. 
Lionel Smith is a Titular Member of the International Academy of Comparative Law. He is also a member of the American Law Institute, the European Law Institute, and the International Academy of Estate and Trust Law. He is a non-practising member of the Bar of Alberta. In 2017 he was appointed Visiting Professor at the Faculty of Law, University of Oxford.
His areas of interest include private law in common law and civil law, especially the law governing unjust enrichment, loyalty and trusts, succession, and gifts, including the philosophical foundations of private law.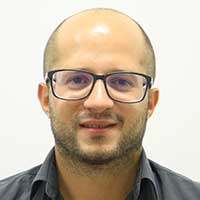 Dr Jan De Bruyne
Dr. Jan De Bruyne works as senior researcher on legal and ethical aspects of AI at the Flemish Knowledge Center for Data and Society. He is a lecturer on e-contracts and postdoctoral researcher at the Centre for IT & IP Law (CiTiP) of the University of Leuven. He also works as a postdoctoral researcher on AI and liability at the Ghent University Faculty of Law and Criminology. He successfully defended his Ph.D. in September 2018 on a topic dealing with legal aspects of third-party certifiers. He was an assistant in comparative and private law at the Ghent University Faculty of Law and Criminology from October 2012 to October 2018. He has been a Van Calker Fellow at the Swiss Institute of Comparative Law, a Visiting Fellow at the Institute of European and Comparative Law of Oxford University and a Visiting Fellow at the Center for European Legal Studies of the University of Cambridge.
2019 Visiting Research Fellows
Dr Stephen Allen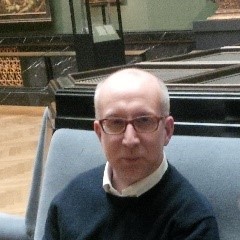 Dr Stephen Allen is a Senior Lecturer in Law at Queen Mary, University of London. He is also a qualified barrister and maintains a Door Tenancy at 5 Essex Court Chambers, London.
His main scholarly interests lie in the field of Public International Law. His books include: The Chagos Islanders and International Law (Hart, 2014) and Title to Territory in International Law: A Temporal Analysis (Ashgate, 2003, with Joshua Castellino). He has jointly edited several books including: The Oxford Handbook of Jurisdiction in International Law (OUP, in press, 2019); The Rights of Indigenous Peoples in Marine Areas (Hart, in press, 2019); Fifty Years of the British Indian Ocean Territory: Legal Perspectives (Springer, 2018); and Reflections on the UN Declaration on the Rights of Indigenous Peoples (Hart, 2011).
Professor Kristine Bowman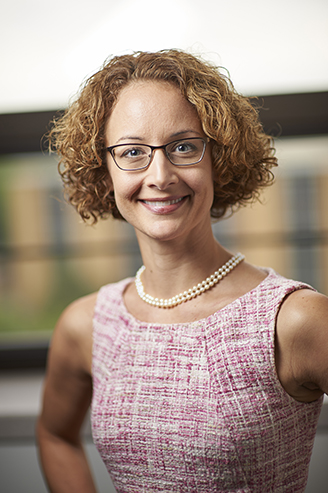 Professor Kristine Bowman (JD, MA, Duke University; BA Drake University) is a Professor of Law at Michigan State University College of Law and most recently Vice Dean for Academic Affairs, College of Law, and Senior Advisor to the Provost, Michigan State University. Bowman is a leading US education law scholar with expertise in free speech, racial/ethnic equity, and governance in in the K-12 context. She has published widely in prominent law reviews, journals for multi-disciplinary audiences, and edited volumes; she has also edited multiple books and currently is editing the Oxford Handbook of US K-12 Education Law (forthcoming 2020). Bowman teaches and lectures regularly throughout the United States and abroad.
From February through June 2019, Bowman is jointly appointed as a visiting professor at the School of Law and the School of Political Science and International Studies. Her research at UQ will explore legal and political aspects of free speech conflicts on university campuses in the US and Australia.
Professor Michael Brescia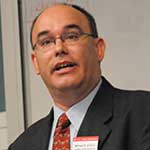 Dr. Michael Brescia is the Curator of Ethnohistory in the Arizona State Museum with faculty affiliations in the Department of History and the James E. Rogers College of Law at the University of Arizona.  He teaches a wide-range of courses, including, for example, Mexican history, Comparative history of North America, Natural Resources and the Law in the Spanish Borderlands, World History, and historical research methods. Michael is the co-author of two books that examine the broader historical forces that have shaped our continent from Pre-Columbian times to the present: the fourth edition of Mexico and the United States: Ambivalent Vistas (with W. Dirk Raat, University of Georgia Press, 2010), and North America: An Introduction (with John C. Super, University of Toronto Press, 2009).  His research on the living legacies of Spanish law has appeared in such journals as Western Legal History, The Public Historian, Journal of the Southwest, andCalifornia Legal History, among others.  He has served as lead curator of three museum exhibitions: Many Mexicos: Vistas de la Frontera,Intimacy of Faith: Retablos and Ex-Votos from Mexico, and The Treaty of Guadalupe Hidalgo, as well as smaller exhibits that display and interpret a discrete number of objects, including Law and Continuity in Early Independent Mexico (Special Collections, Daniel F. Cracchiolo Law Library, University of Arizona), and Curator's Choice: La religiosa en soledad [The Nun in Solitude] (Arizona State Museum).  Michael's research and scholarship have been supported over the years by several external funding agencies, including, for example, the Fulbright Scholar program, Autry Museum of the American West, Gerda Henkel Foundation, and the Arizona Historical Records Advisory Board.
Dr Jesús Iván Mora González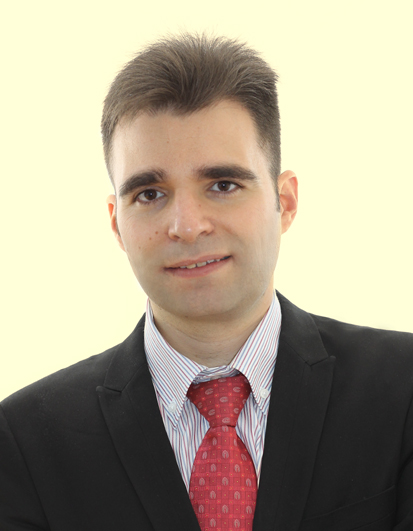 Dr Jesús Iván Mora González was awarded his PhD at the University of Castilla-La Mancha in 2010. His thesis was entitled "Criminal Enforcement of Trade Mark Exclusive Rights" developing a semiotic and economic analysis of distinctive signs with the aim of proposing an alternative paradigm for the criminal enforcement of trade mark exclusive rights in Spain. In 2011 he was granted a post-doctoral scholarship at the Centre for Intellectual Property Policy & Management, Bournemouth University, to conduct his project under the title of " New Forms of Innovation: the Distinctive Function of Authorship" (2011-2013).
The objective of this project was to promote integrative narratives for the study of copyright in the European Union and to solve the deficiencies of an economic approach to fundamental concepts such as open innovation, rent dissipation, duplicative entry, non-exclusive appropriation, poly-vocal authorship or cultural dissent. In 2014 he was granted a research scholarship by the Max Planck Institute for Innovation and Competition (Munich) to conduct a research project entitled " Intellectual Property Crime Harmonization and Cultural Democracy" which aimed to formalise a de lege ferenda proposal that delimited the binding maximum level of trade mark protection in the European Single Market.
In 2016 he started work as a Lecturer in Law at Valencian International University gaining teaching experience in Criminal Law, IP Law and English Law. In 2018, he joins to the University of Granada. He currently works as a Lecturer in Law and he is the Director of Legal English Courses for Lawyers in Melilla Campus.
Associate Professor Graham Hassall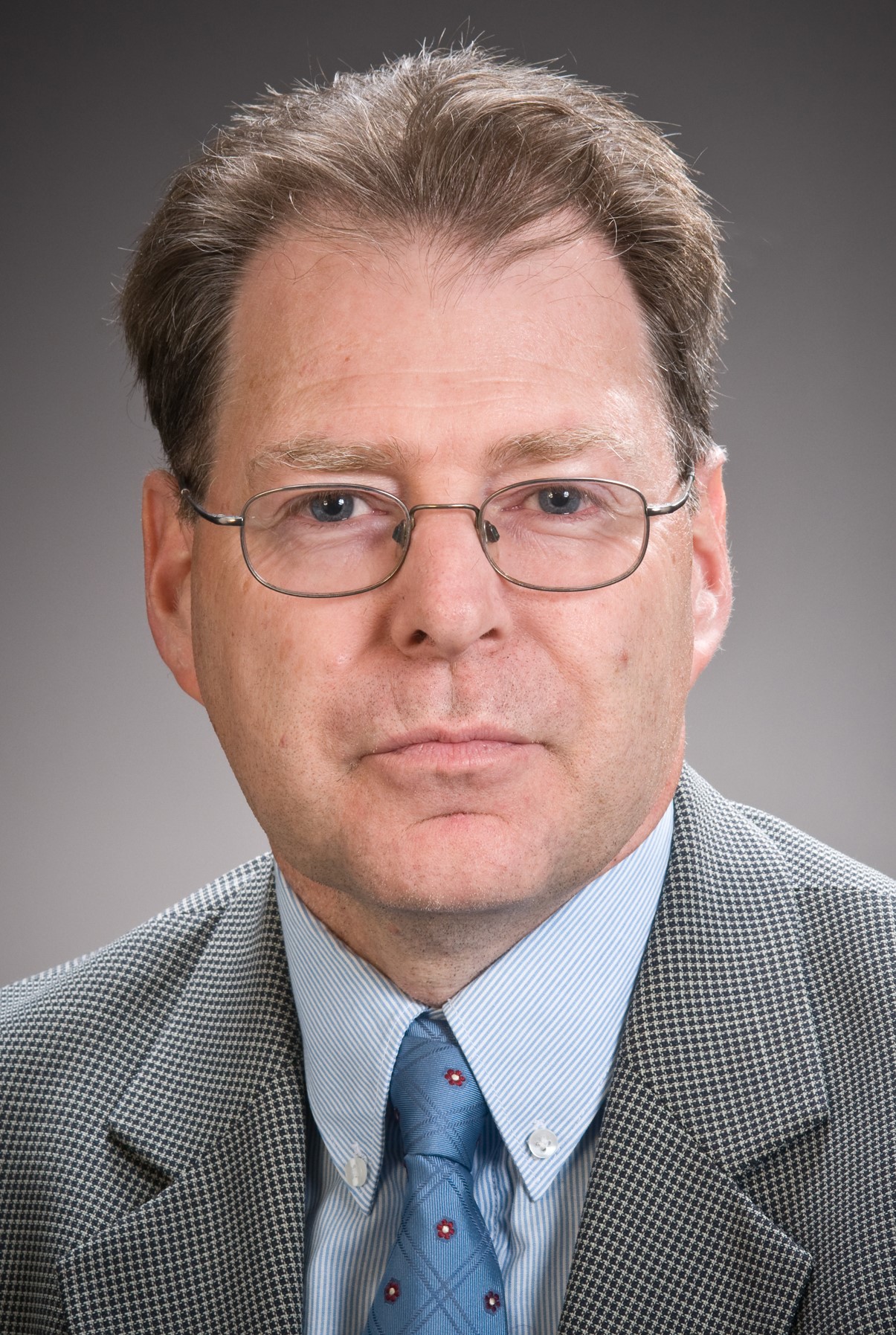 Graham Hassall is an Associate Professor in the School of Government at the Victoria University of Wellington. He was President of the United Nations Association of New Zealand (2012-16), Academic Director of Papua New Guinea's Foreign Service Training Programme (2014-17), and is currently Chair of the New Zealand Centre for Global Studies (2018-). His research interests focus on government and public policy in the Pacific Islands and on small states and global governance. He has recently co-edited a book on eGovernment in Pacific Island States (Springer, 2017) and published on "New Zealand, the League of Nations, and the Mandate Over Western Samoa" in (New Zealand Association for Comparative Law Yearbook 2017), "Law, Culture and Corruption in the Pacific Islands" (New Zealand Yearbook of International Law Volume, 2017), and several co-authored chapters in the Routledge Handbook of International Local Government. Whilst on study leave in 2019 he is progressing book projects on Government and Public Policy in the Pacific Islands, the United Nations and the Pacific Islands, New Zealand and the UN Security Council, and Social Policy in New Zealand.
Dr Mathilde Pavis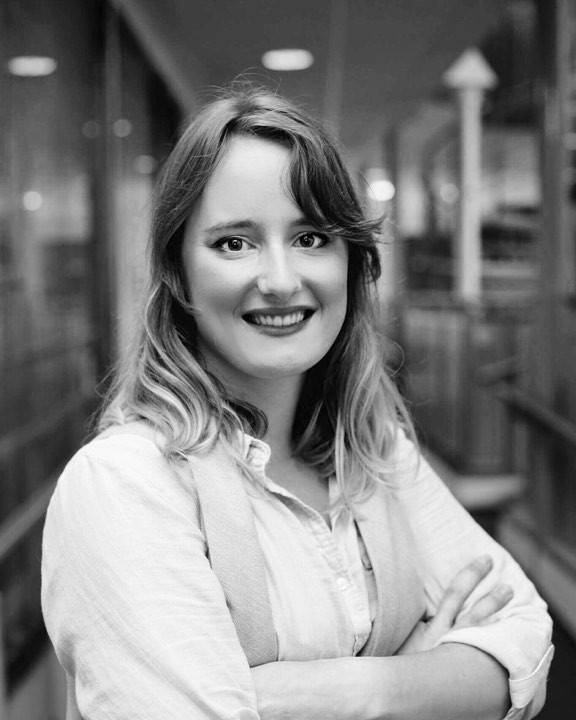 Dr Mathilde Pavis is a Senior Lecturer in Law at the University of Exeter. She specialises in intellectual property law (copyright and performers' rights) and cultural heritage regulation, and has received a number of research grants for her work on the UK creative industries. Mathilde Pavis is a Guest Lecturer at King's College London in comparative intellectual property since 2016 and was a visiting scholar at the University of Victoria in 2018 (British Columbia, Canada). Prior to joining the University of Exeter, Mathilde Pavis was a research fellow at John W. Kluge Centre at the Library of Congress (US, Washington DC). Mathilde is the co-founder and director of the New IP Lawyers Network, a network gathering early-career research and practitioners in intellectual property, and a regular contributor to the IPKat Blog, the world's No 1 work in intellectual property law.
Dr Xiaochuan Wu
Dr Xiaochuan Wu (LL.B., LL.M., J.S.D, Wuhan University) is a Lecturer in Law School of Central China Normal University. The courses he teaches include Jurisprudence, Civil Procedural Law, History of Western Legal Thoughts and History of Chinese Legal Thoughts. His research focuses on political party and rule of law, the right to development, social governance.
Xiaochuan Wu has participated and hosted several programs and projects supported by the China National Social Science Foundation, the Ministry of Education and Hubei government. His book, "The legalization of public participation in social governance", was published by China Social Sciences Press in 2016. He co-wrote the White Book, "The Right to Development: China's Philosophy, Practice and Contribution", released by Chinese government in 2016. Other books he co-edited include "Rule of Law in China: An Outline of the Spirit of Democracy and Rule of Law" ( China Renmin University Press, 2014), "Important Tool to Rule the Country: Jurisprudential Explanation of Comprehensively Governing the Country According to the law" (Hubei People's Press, 2017), "Chinese Dream and the Development of Human Rights"(Renmin Press, 2019). He also published several academic articles in CSSCI journals.
Dr Wu is a visiting scholar at the School of Law from 23 July 2019 to 22 July 2020. His research project will compare the processes of formulation and implementation of intra-party regulations in China and Western, analysis the roles and methods of intra-party regulations and state laws in controlling the ruling power of political parties.