Visiting Research Fellows
We have an active academic visitors program at the school that encourages scholars from across the globe to conduct research at our school. 
Learn about the TC Beirne School of Law Visiting Research Fellows Program.
2018 Visiting Research Fellows
Barry Wright
Barry Wright (B.A., History, Toronto; LL.B., Osgoode Hall; LL.M., London; Ph.D., York) is Professor of Law and History, and former Director of Kroeger College and Associate Dean in the Faculty of Public Affairs at Carleton University, Ottawa, Canada. He is a visitor at the T.C. Beirne School of Law from 10 August to 5 September 2018. His teaching and research areas include legal history, criminal and constitutional law, and legal and political theory. His research focuses on comparative 19th century colonial criminal law and its administration in the 19th century British Empire and political trials and the administration of national security measures in Canadian history. His paper in the Research Seminar Series, "Political Trials in Retrospect and Comparison: From the Treason Trial of David McLane, Quebec 1797, to the FLQ Trials, Quebec 1963-1972, will be presented 24 August at noon in the Sir Gerald Brennan Boardroom.
Dr Nicola Wake
Dr Nicola Wake is Associate Professor in Law at Northumbria University, Newcastle-Upon-Tyne, UK. She is Programme Leader for the LL.B (Hons) Direct Entrants Programme, Deputy Director for the Centre for Evidence and Criminal Justice Studies, and a member of the Society of Legal Scholars Executive Committee. Nicola research focusses on mental condition defences, partial defences to murder, and, more recently, victims of human trafficking who commit offences.
Rosemary J. Coombe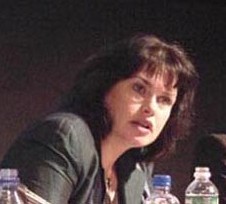 Rosemary J. Coombe, is a Tier One Canada Research Chair in Law, Communication and Culture, York University. Her work addresses the cultural, political, and social implications of intellectual property laws. She has recently co-edited (with Darren Wershler and Martin Zeilinger) a volume on the intersections between Canadian copyright law, digital technologies, and practices of dynamic fair dealing: Dynamic Fair Dealing: Creating Canadian Culture Online (University of Toronto Press, 2014).
Professor Dr Thomas Burri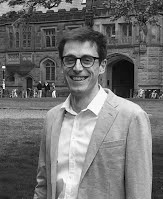 Prof. Dr. Thomas Burri is an Assistant Professor of international law and European law at the University of St. Gallen (HSG) in Switzerland. His latest book, "The Greatest Possible Freedom" was published in 2015 (Nomos). His research interests include the law and ethics of artificial intelligence/robotics, the internal market of the EU, and the case law of international courts. In 2017, he inter alia gave research talks at the Universities of Oxford, Cambridge, Princeton, and Stanford University. 
Jan Klabbers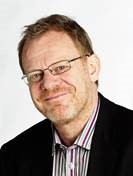 Jan Klabbers is currently Academy Professor at the University of Helsinki, holding the Martti Ahtisaari Chair while on leave from his regular position as Professor of International Law. His current research project focuses on ethics and global governance, more in particular on whether there might be ways to develop a virtue-based approach to global governance. He also regularly publishes on the law of international organisations and the law of treaties, and has a keen interest in international legal theory. His books include International Law(2d ed 2017), An Introduction to International Organizations Law (3d ed 2015), Treaty Conflict and the European Union (2008) and The Concept of Treaty in International Law (1996). He has held visiting positions at, amongst others, New York University Law School, the Graduate Institute of International and Development Studies (Geneva), Sorbonne, and Erasmus School of Law (Rotterdam).
Csongor István Nagy
Csongor István Nagy Ph.D., LL.M., S.J.D, dr. juris is a professor of law in Hungary, the head of the Department of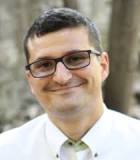 International Law at the University of Szeged, Faculty of Law, in Szeged, Hungary, research chair and head of the Federal Markets "Momentum" Research Group at the Hungarian Academy of Sciences, and an attorney-at-law admitted to the Budapest Bar. Furthermore, he is visiting professor at the Central European University, the Sapientia University of Transylvania and the Riga Graduate School of Law.
Nagy graduated at Eötvös Loránd University (ELTE), at the Faculty of Law in Budapest, in 2003, where he also earned a PhD. During his studies he became a member of Eötvös Loránd University István Bibó College of Law and Political Sciences. He received master (LL.M) and S.J.D degree from the Central European University (CEU) in Budapest. He pursued graduate and postgraduate studies in Rotterdam, Heidelberg and New York.
He had visiting appointments in the Hague (Asser Institute), Munich (Max Planck Institute), Hamburg (Max Planck Institute), Edinburgh (University of Edinburgh), London (British Institute of International and Comparative Law) and was Fulbright visiting professor at the Indiana University Bloomington. He was Eurojus legal adviser in the European Commission's Representation in Hungary.
In 2014, he won the "Momentum II" grant of the Hungarian Academy of Sciences, which is awarded to "internationally recognized leading scholars, who have a steadily outstanding and increasing performance". In the frame of this, he founded the "Federal Markets" Research Group in the HAS Center for Social Sciences.